Lenovo MRT800 is PMP with touchscreen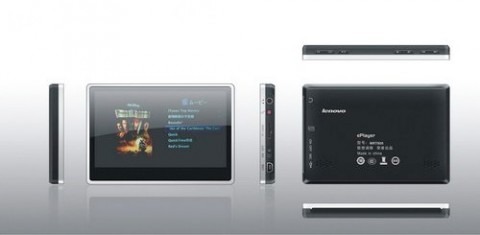 We may receive a commission on purchases made from links.
Lenovo is jumping into the PMP market shortly with their MRT800. This device looks pretty slick and features a touchscreen, which begs the question, what device doesn'thave a touchscreen these days?
Lenovo, more typically associated with computers, will be releasing this media player to the public soon, though we don't know the exact date as of yet. However, we do know several of this upcoming device's specs. For instance, it has a 4.3-inch 480x272 rez touchscreen, an FM tuner and a microSD card slot.
It can also play several file formats. It has codec compatibility for AVI, ASF, MP3, MP4, RMVB, FLAC, WAV, APE, OGG and WMA. Pricing is still a mystery as well, but if you're in the market for a PMP that's not an iPod, then you might want to wait for this one.
[via Gadget Review]