Lenovo Lephone gets officially pictured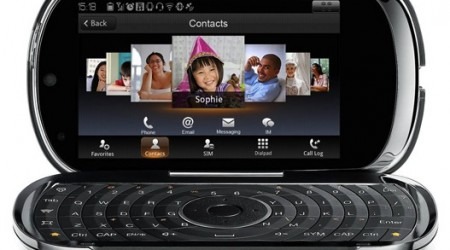 Lenovo's Lephone announcement at CES 2010 last week fell somewhat into the shadow of another new Android smartphone from a big-name manufacturer, the Dell Mini 3, but that's not to say the Lenovo handset has no distinguishing features.  Snap-on accessory keyboards aren't new – the LG Versa on Verizon is a recent example – but we're particularly feeling Lenovo's curvy layout.
We'll have to see whether centrally-positioning the D-pad makes sense ergonomically, but given we've complained both about left-side and right-side positions previously (Motorola CLIQ and DROID, we're looking at you) at least it doesn't make you stretch to reach the letter-keys.  Meanwhile the high-polish chrome finish and angles certainly make it distinctive, and that's pretty tough to do when most touchscreen-centric devices are gravitating toward a pretty generic aesthetic.
As for specifications, there's a a 3.7-inch 480 x 800 touchscreen with a touch-control panel underneath, a WCDMA radio, WiFi, Bluetooth and GPS, along with two cameras: a 3MP shooter on the back and a VGA one up-front for video calls.  The Lephone is set to arrive in China sometime in the first half of 2010; no word on when – or if – the rest of us will get a sniff of it.
[via Engadget]