Lenovo IdeaPad K1 On Sale Now: $500 For 32GB Honeycomb Slate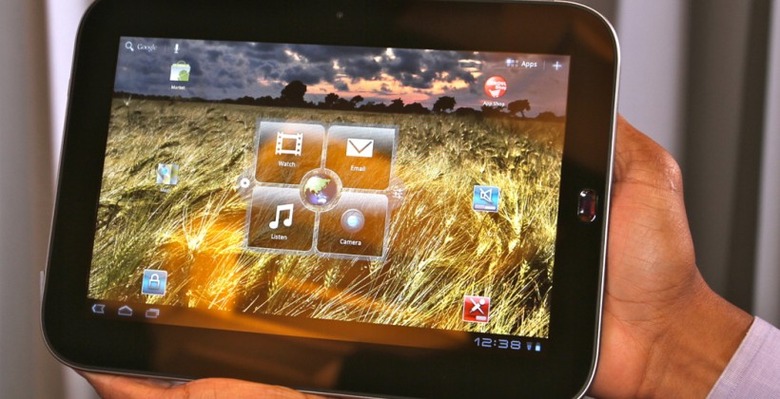 Lenovo's IdeaPad K1 tablet has gone up for sale, though currently only the 32GB model is available. Priced at $499.99, with shipments expected to begin on August 1, the Honeycomb-based slate is available in either white and silver or red and silver, each with NVIDIA's Tegra 2 processor, 1GB of RAM and dual cameras.
$519.99 gets you the black and silver variant, complete with a leather cover. It's functionally identical to the cheaper models, though, so you get 1GB of RAM, WiFi b/g/n, Bluetooth 2.1+EDR, and a 10.1-inch 1280 x 800 glossy-finish touchscreen display. The front camera runs at 2-megapixels while the back camera comes in at 5-megapixels.
Ports include USB, a headphones socket and a microSD card slot, as well as mini HDMI, though the downside is that the K1 is considerably thicker than, say, Samsung's Galaxy Tab 10.1. That's a mere 8.6mm thick (though requires an adapter dongle for HDMI connections) whereas the Lenovo is 13.3mm thick.
For more on the Lenovo IdeaPad K1 tablet – plus video of the slate in action – check out our hands-on report from earlier this week.
[via Logicbuy]