Leica M Monochrom 'Jim Marshall Set' is limited to 50 units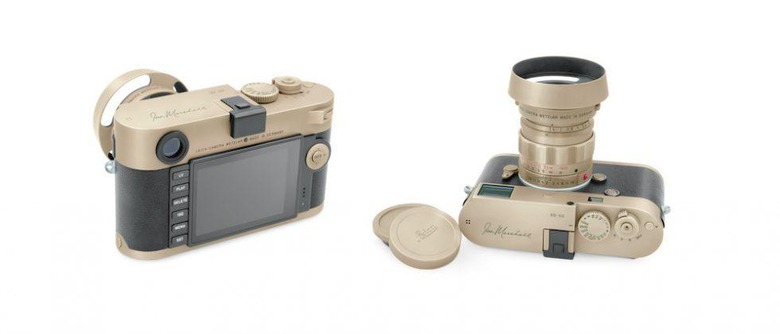 Leica has unveiled its new Leica M Monochrom Limited Edition Jim Marshall set, a model made in homage to the only photographer who has been honored with a Grammy's Trustee Award. The new set was made in collaboration with the Jim Marshall Estate, and it is only available in a very limited quantity: the company will only produce and sell 50 of the sets, after which point they're gone for good.
This special edition version of the Leica M Monochrom is made with brass pieces, and it sports a Laiton matte finish that, says Leica, gives each individual set a one-of-a-kind look. Joining the new special camera model is a Leica SUMMILUX-M 50mm f/1.4 lens which, as the photos show, sports the same brass and Laiton finish design as the camera body.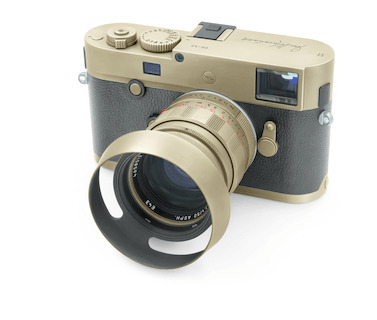 Leica goes on to explain that the lens is special due to its special knurled focus ring, which is a classic, as well as its round lens hood akin to something you'd find from the 1960s. The set also includes some other bits and pieces, including a special limited edition print of 'Thelonious Monk at the Monterey Jazz Festival 1964,' as well as a numbered special edition and embossed copy of Reel Art Press's 'Jim Marshall: Jazz Festival.'
Marshall is notable for many things, not the least of which is his iconic images of major music celebrities, including Janis Joplin and Jimi Hendrix. He photographed the Monterey Pop Festival, as well as other notable things, and is the man behind more than 500 album cover photos. The Jim Marshall Set is available solely through Leica Boutiques and Stores around the globe; price isn't stated.
SOURCE: Leica