Getting around by bike rather than car or bus has its advantages, but not everyone wants to be stuck pedaling for endless miles. That's where electric bicycles come into play, making it easier to travel long distances and traverse up steep hills. The downside to electric bikes are their range limitations — you'll only get so far before you need to charge the bike or go back to pedaling. The Leaos Solar electric bike could solve that issue, at least for those in sunny locations, due to its built-in solar panels.
The Leaos Solar bike is crafted with a carbon fiber frame and handlebars, with the body of the bike featuring those aforementioned integrated solar panels, which charge the batteries when the bike is in sunlight. Those panels are ultra-thin, which means they won't add too much weight to the Leaos. All the while, style is given a strong focus, making the bike an attractive option to those looking to make an impression.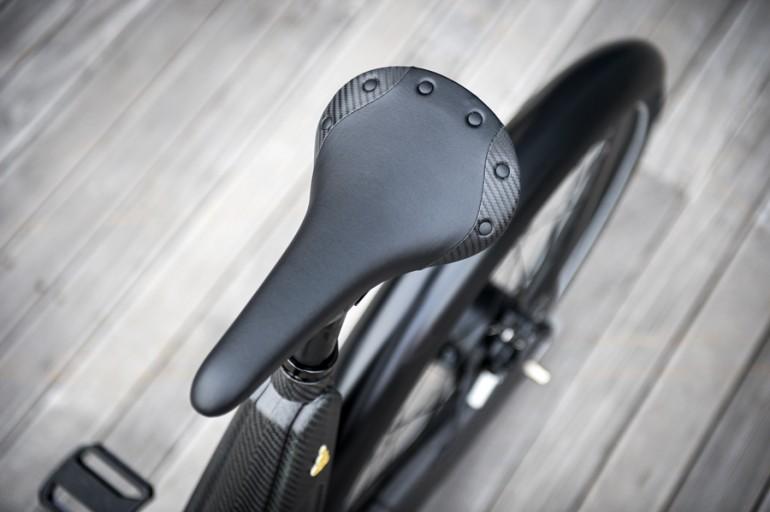 There's a 36v battery powering the bike, which can be charged in a couple of hours when plugged in, or in over a day if left in light. The bike can operate in both an electric drive mode and a pedal assist mode, the first of which offering a range of about 45 miles, and the latter having a range of about 56 miles. That's quite a distance, especially considering the bike will likely be used in city settings, meaning users can go days without charging — a length made longer with the passive solar charging.
Leaos isn't yet available — the makers behind it first tried to secure crowdfunding, which didn't work, and later got that funding through private sources. As such, the unit will be available in late summer (July or August) of this year, though it can be pre-ordered now by interested folks for the equivalent of just under $9,000 USD.
SOURCE: Gizmag