Latest "Better Call Saul" trailer showcases Mike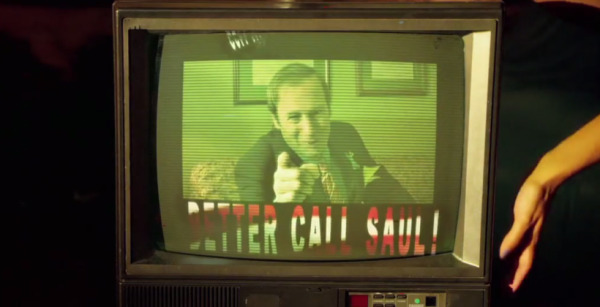 The premiere of Better Call Saul is slowly approaching, and with it comes the latest TV spot, this one longer than past ones and bringing with it our first big look at Mike in the show. As you'd expect, his don't-cross-me persona is on display, and he gets a bit of action in during the 60 second spot. We've got all the details on the show, including when its special two-day premiere will be launching, as well as the trailer after the jump.
In this latest advertisement, we see Saul and Mike meeting after what seems to be a recent past altercation, with Saul being turned away from his parking garage and Mike, following a few insults, throwing him to the ground. Simple, sweet, and to the point.
Late last month, AMC announced the show will be launching on February 8 as a two-day premiere, with the first episode airing on February 8 at 10PM and the second episode airing the next day, also at 10PM. After that, the show will air on AMC every Monday night during the same time slot.
The second season is already underway, and will be arriving in 2016, though no definite dates are yet available. Better Call Saul is set before Breaking Bad, and follows the story of James McGill who eventually becomes attorney Saul Goodman.
SOURCE: Digg