LancerLink DDV-1080HD camcorder captures 1080p at 30fps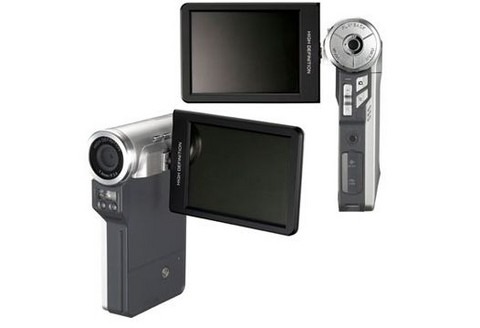 LancerLink's new camcorder isn't exactly budget – it'll be priced at around $470 when it arrives in Japan in July – but it's pretty cheap for a compact high-definition model capable of full 1080p recording.  What the DDV-1080HD lacks in imaginative naming, it makes up for in the spec sheet: a 1/2.5-inch 5-megapixel CMOS sensor, 3-inch LCD display and SD/SDHC/MMC memory card slot happy with cards up to 32GB.
Recording can be as high-resolution or as smooth as you prefer: the DDV-1080HD will either capture in 1080p at 30fps or 720p at 60fps.  Both modes create footage in .MOV format.  You don't get an optical zoom, unsurprisingly, but there's a simple 2x digital one that, given the excess resolution shouldn't prove too lossy if you're just looking to put video up on YouTube.
A USB port serves to copy footage across to your computer.  It's expected to be priced at ¥49,800 in Japan, but there's no word whether it'll make it out to the US.
[via Akihabara]