Korg Wavedrum Mini turns any surface into a drum kit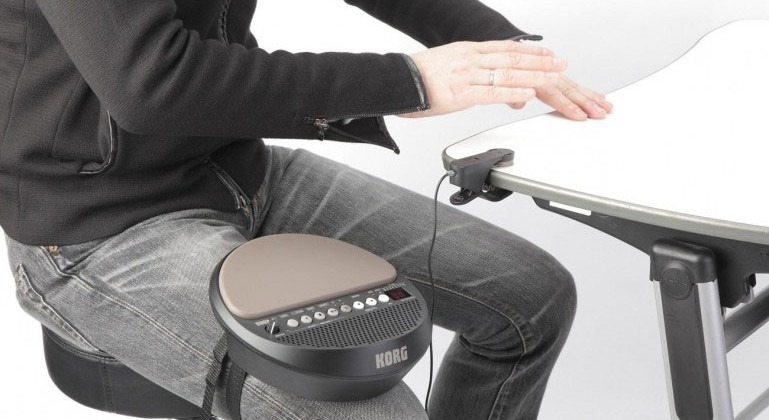 I have known people in my life that are always taping and drumming away on any surface as soon as they sit down. It can get really annoying for sure. If you are the person that likes to drum away on your desk or table Korg has something just for you. The device is called the Wavedrum Mini and it is a portable drum synthesizer.
The device looks like a mini Roomba that straps to your leg. It has a clamp that you connect to your surface and then you can start drumming away on the surface. The round device can turn your slaps on the table into amplified percussion sounds. The device runs on rechargeable battery power.
Inside the synthesizer are six metal hydride batteries that promise to work for over four hours per charge. The device also has a pad for taping directly on the synth. The user has over 100 pre-recorded sounds from a virtual drum kit to tuned percussion and stringed instruments among others. Pricing is unknown, but the device is expected to launch in Q3.
[via Gizmag]