KORG Kaossilator gets the Guitar Hero treatment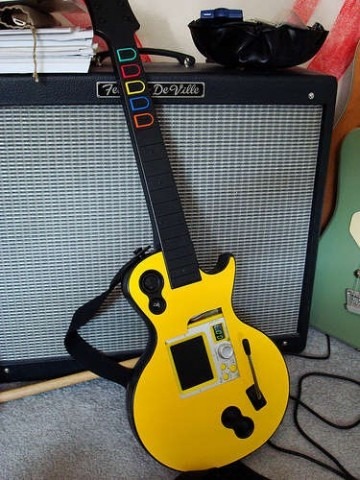 So, if you love KORG Kaossilators and want to make them even easier to use, you might want to try on this crafty DIY project for size. No, you're not seeing things. Someone has really wired up a Kaossilator to a Guitar Hero guitar remote.
How can it be, you may be wondering? Well, James Haskin got inspired when seeing Wayne Coyne's double-necked Guitar Hero creation and decided to change up his Kaossilator just a tad.
Apparently, the phase equalizer was causing him a bid of trouble, primarily due to the cramped layout of the device. The buttons were just too hard to navigate in such a small space. So, he did what any logical person would do–he connected it to his Guitar Hero controller. Watch the video below to be impressed.