Korea To Erect World's First Robot-Based Theme Park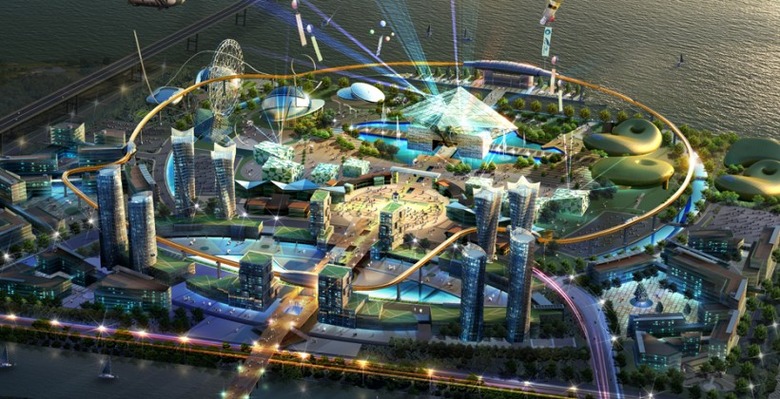 Korea has plans to construct what is purportedly the world's first robot theme park, reported by the Korea Herald.  It will be featured as an integral part of the designated Robot Land, a planned complex based in Incheon, a major South Korean city and transportation center.
Cnet describes the Robot Land website (via english version) envisioning the theme park to "feature all manner of robot entertainment, including exhibitions of robot characters from films and cartoons; reconstructions of robot-oriented movie sets like "Minority Report," "I,Robot," and "Matrix"; a robotic-arm ride; an aquarium where visitors can watch and manipulate robotic fish; and even droid cashiers and performers."
Construction will be completed by 2013, but parts of the Incheon park will be open to public in 2012, according the the Korean government.  Finally, we're seeing robots employed on a much larger scale than we're used to in the states.