Kopin Pupil hands-on: Glass tech without geek looks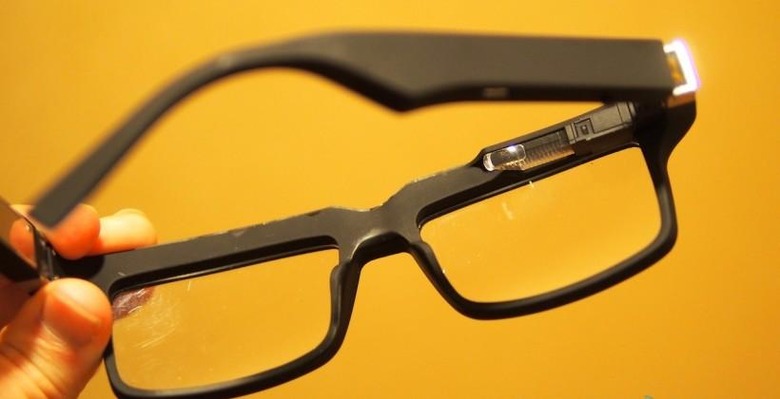 Kopin has revealed its latest wearable system, Pupil, a combination of a micro-display and voice control noise-cancellation system the company hopes will eventually be used in head-worn tech like Google's Glass. A reference design intending to show how wearable computing could be integrated into a design that's more palatable to the consumer market, Pupil isn't intended for the market in its current form, but is instead intended to showcase the fruits of Kopin's new partnership with Olympus in display technology. We caught up with Kopin to find out more.
Kopin is no stranger to wearable computing, and while the company may not have the brand recognition that, say, Google does, it's arguably been doing more in the background. We first tried out the company's Golden-i reference design back in 2010, seeing it launch later as Motorola Solutions' HC-1 targeting the enterprise.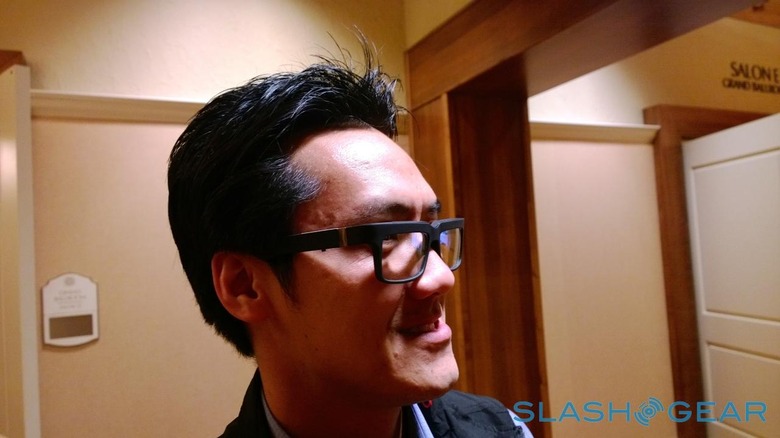 Golden-i is big, and hardly discrete; as Kopin points out, enterprise buyers tend to be less concerned with aesthetics than their consumer counterparts. What Kopin aims to do with its Pupil reference design is show how tiny displays can fit into a more fashion-friendly pair of glasses, something that won't get you suspicious looks when you're waiting for a bus.
Star of the show is the micro-display, a tiny projection system that runs across the top of the right lens and manifests as a small screen just above your line of sight. It runs at 428 x 240, and unlike Google's Glass screen isn't transparent as it's built into the top section of the frame.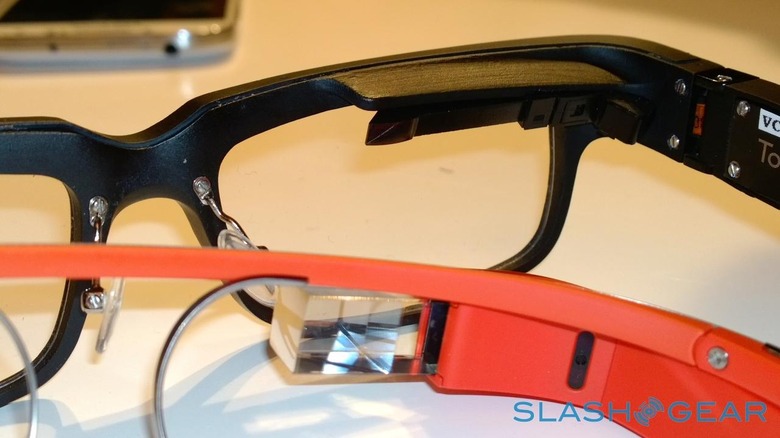 The glasses are a self-contained input/output system, rather than just a display, and the second part of Kopin's showcase is the microphones and speakers. There are two of each – the speakers sitting just above the ear on each side, the microphones spaced across the right arm – and the company has developed noise-cancellation systems that allow the voice-controlled UI to be navigated solely by voice, even when there's loud background noise.
Kopin is insistent that the current Pupil units are all just prototypes, and in fact they're all 3D printed at this stage; however, the only thing really missing that you might expect from a market-ready wearable is a camera. Whether that gets included eventually or not will be up to whichever hardware partner decides to license the Pupil technology.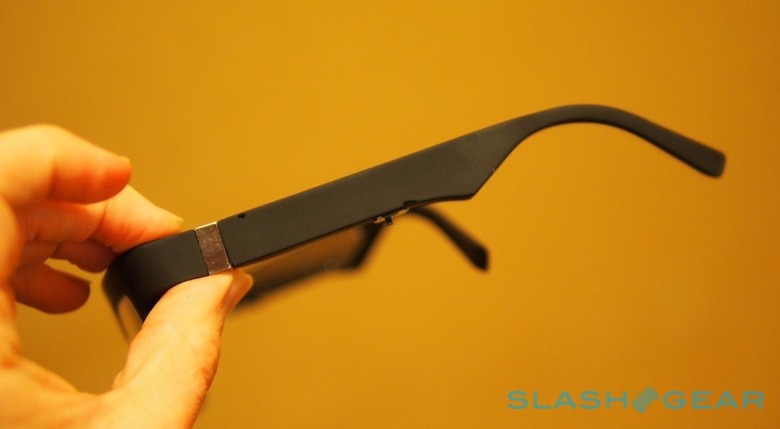 In use, it's fairly similar in many respects to Glass. Kopin's UI is minimal, as befits a glanceable screen, with a few voice command options on the display at any one time. The multi-page menus automatically scroll from side to side, showing the full range of choices; you select by speaking to the headset, since there are no physical controls beyond the power switch.
That works, for the most part, though manufacturers will have to decide whether speech is sufficient to deal with more complex use paradigms and increasingly complex apps. There's still a smartphone in the equation, too, with the reference designs paired up to a nearby Android handset for data connectivity and doing the heavy-duty data processing with a companion app; again, what radios the consumer glasses have will depend on the ambitions of the companies making them, not Kopin.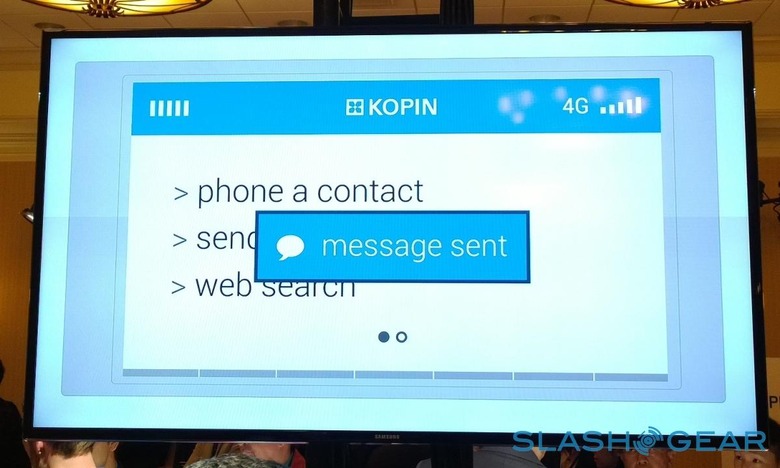 Right now, Kopin CEO Dr John C.C. Fan tells us, the prototype runs for a couple of hours on a charge. That, given the company expects uses to snack on information rather than run the display permanently powered-on, might be enough for a casual day of use; at the moment, the left arm contains the battery while the right holds the computing.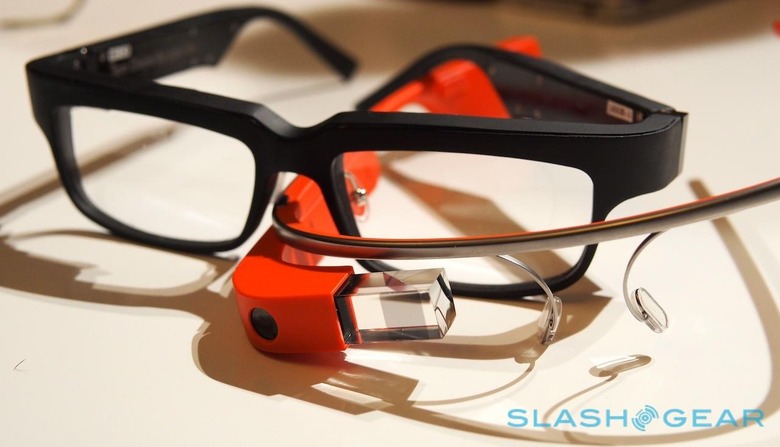 Unfortunately, Kopin wouldn't be drawn on exactly which partners might be sniffing around the Pupil technology, nor how long it might take to actually reach the market. There are certainly plenty of possibilities: Olympus itself has its own wearable division, and we spotted SoftBank, Verizon, Fujitsu, Broadcom, and more at Kopin's launch event. Not to say any will actually pick up the Pupil display, but it's certainly a sign that wearables are of significant interest in the tech market, not to mention as a part of the growing Internet of Things story.