Kobo Arc, the reading centric tablet lineup, hands-on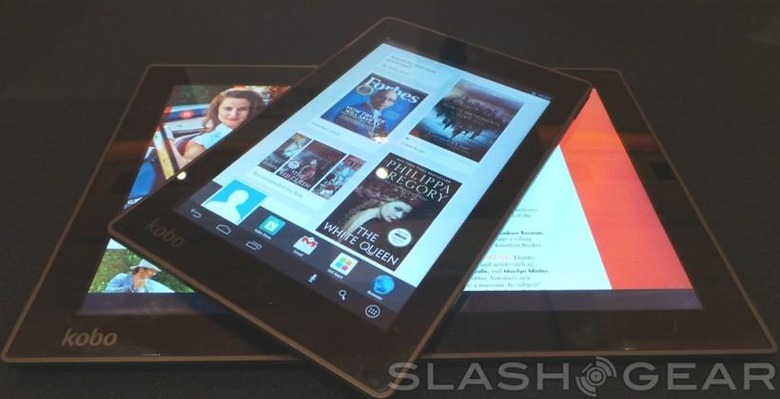 If you're a digital reader, Kobo has a lineup of tablets you should probably take a look at. Their 7 and 10-inch devices are centric to reading, but also keep the Android fun you might like to have with your tablet. The tablets all have Play Store compatibility, so you can download any app you like. We got an up close and personal look with the two devices here at Showstoppers.
We naturally gravitated to the 7-inch device, and we were pleasantly surprised. The skin Kobo places over Android consists of a few reading suggestions, and a quick launch to your library. That library is uniquely laid out, and customizable. The 1024 x 600 display of the Arc 7 is surprisingly nice, and the 1920 x 1200 screen on the Arc 7HD is gorgeous. The higher resolution made magazines pop, and children's books rife with colorful pictures looked amazing.
The Kobo Arc 10HD takes the Arc 7HD mindset to a larger tablet. It has a similarly upgraded resolution (2560 x 1600), and the processor gets a bump as well. the Arc 10HD gets a Tegra 4 processor at 1.8GHz while the two smaller tablets get an MTK 8125 1.2GHz quad-core processor. It was snappy, responsive, and felt great in-hand. If larger tablets are your thing, the Kobo Arc 10HD is definitely one to cheek out. Both were quick and responsive, with sturdy builds that remind us of the Amazon Kindle.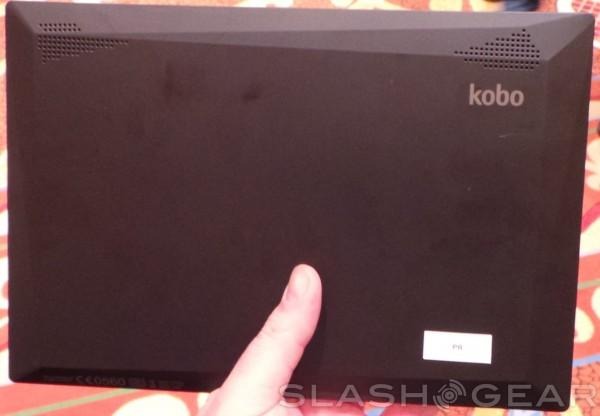 The Arc 7HD starts at $199, and the Arc 10HD is $399. If you need a step down in pricing and specs, the Arc 7 checks in at $149. We were pleasantly surprised with what we saw here, though we're big on reading via tablets. We'll be here at Showstoppers at CES 2014 all night, bringing you hands-on and interesting products throughout.