Kindle eBook reader: Available Monday?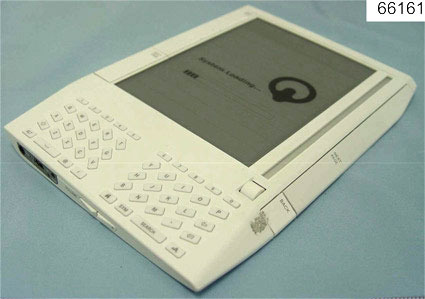 According to the buzz about the net online retail giant, Amazon will begin selling their Kindle eBook reader to compete directly with Sony's PRS-505, and Cybook. Amazon's Kindle seems to be a bit overpriced at $399, compared  Sony's at $299 and $350 respectively. Could it have anything to do with built in EV-DO?
JkOnTheRun is reporting that the Kindel eBook reader may be able to connect to Sprint's high speed EV-DO network for retrieving new eBooks wirelessly. But I just can't imagine a text file so huge that it requires EV-DO. Not to mention service charges. Who wants to pay $399 for the device, then pay for the book, and on top of that pay Sprint to download it?
Amazon firing up Kindel sales on Monday? [via jkOnTheRun]