Killing Eve season 2 trailer teases the return of a lethal love story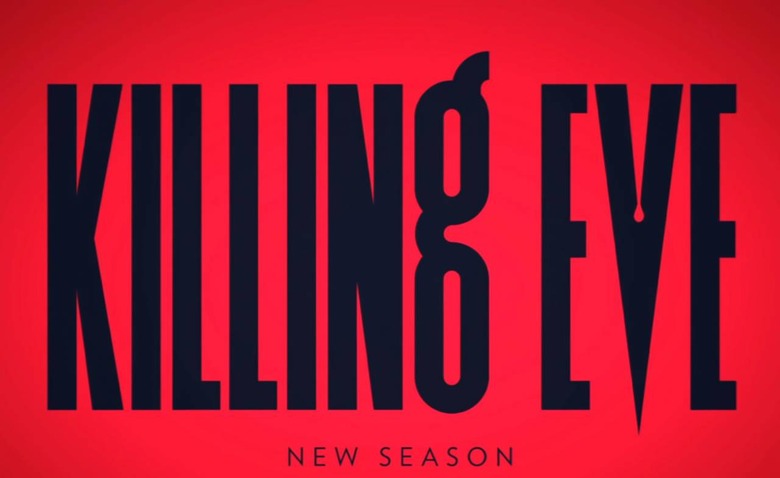 Hit British drama series Killing Eve finally has a season 2 trailer. The video gives fans their first glimpse of the popular show's upcoming second season, teasing viewers with the growing tension between Killing Eve's two main characters. The trailer is short at only one minute in length, but it manages to pack a lot of details into many tiny clips.
If you haven't yet watched Killing Eve season 1, go watch it, then come back for the second trailer. Though there aren't any readily apparent spoilers in the teaser, its clips won't make much sense without the first season as a foundation. Taking center stage is the show's tense, somewhat lethal love story.
Series stars Sandra Oh and Jodie Comer return for season two, which is plodding forward without showrunner Phoebe Waller-Bridge. The first season, which debuted in April 2018, contained eight episodes; BBC America had renewed the show around the same time, and as promised, we'll get the next batch of episodes on April 7, 2019.
The series, which enjoys solid viewer and critic ratings, revolves around an MI5 security officer named Eve and a talented, alluring killer named Villanelle. The first season leads viewers through a tense, sometimes passionate, often deadly tangle between the two characters leading up to a bloody season finale cliffhanger.
The show airs on the networks BBC America and AMC in the US, but there are also options for streaming it online. Perhaps the cheapest option for watching the show is Hulu, which offers the entire first season. Alternatively, viewers can purchase individual episodes from Google Play, Amazon Prime Video, and YouTube.