Kerry McLean's Monowheel Rocket Roadster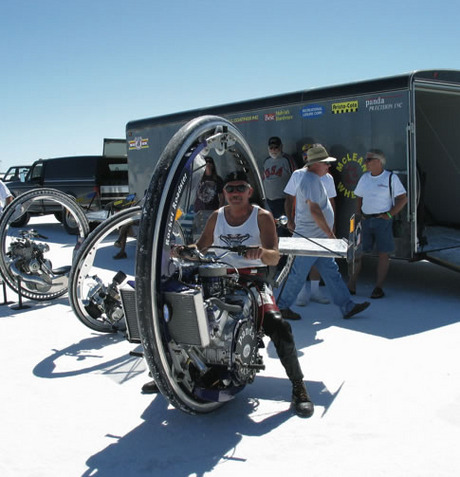 No, Kerry McLean didn't reinvent the wheel, but instead invented the monowheel. McLean describes the 225-horsepower gasoline-powered monowheel as hauling ass and floating on air. Check out the video below to get an idea of how cool this thing is.
Image courtesy of MAKEZine.com.
I watched him (one Ripley's Believe It or Not) wiping out on his first test run of the Rocket Roadster. This thing is a beast. He's trekking along, everything seems fine until he hit cruising speed, then all of a sudden the monowheel started to wobble. I watch in horror over the past few seconds as he flipped a couple of time and ending up getting crushed by his very own creation. Fortunately, he's fine and back at work as usual.