Kensington unveils DisplayLink USB 3.0 docks for home and office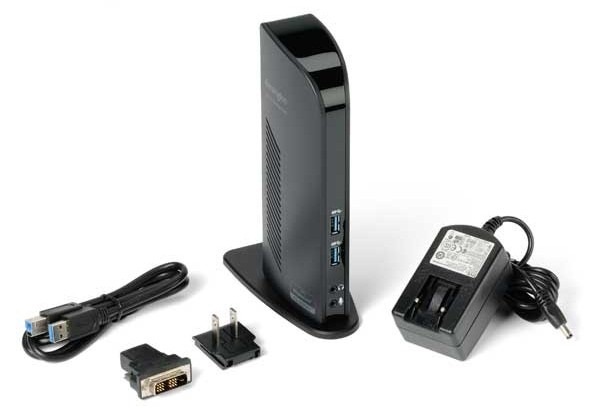 Kensington has been making all sorts of accessories for computers and tablets for a long time. The company has unveiled a pair of new docking stations that notebook users who take their machine with them to and from the home or office frequently will find useful. Both of these docking stations use DisplayLink technology to allow users to add a secondary larger screen.
Both docking stations also use USB 3.0 ports and the docks are called the Office Dock and Home Dock. The Office Dock is part number sd3500v and has dual head video support for both HDMI and DVI/VGA displays. The Office Dock also has gigabit Ethernet and supports up to 5.1 channel audio via HDMI. Other features for the Office Dock include USB 3.0 and USB 2.0 expansion ports.
The dock uses the DisplayLink DL-3900 IC. Kensington also has the Home Dock sd3000v it promises is an easy and efficient way to expand the home desktop using a single USB 3.0 connection. The Home Dock offers notebook users the ability to connect DVI or VGA displays. It also has an integrated gigabit Ethernet port and supports audio output.
The Home Dock has USB 3.0 and USB 2.0 expansion ports and uses the DisplayLink DL-3700 IC. Both docks support hot plug functionality for audio and video. Both the Office Dock and the Home Dock are available globally now selling for $169.99 and $199.99 respectively.