Kahilo KU860 convertible Linux-based UMPC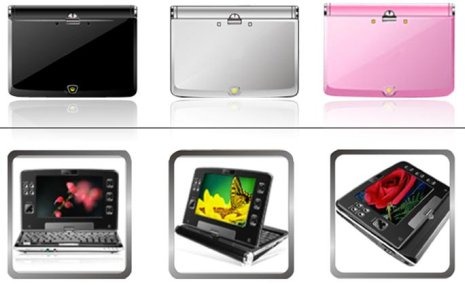 Kahilo are hoping to drum up enough interest in their Linux-based KU860 convertible UMPC for someone to buy a few dozen crates and slap a company logo on them; the OEM is offering this 7-inch WXGA touchscreen device for bulk orders. Running a 1.2GHz VIA C7-M processor, 1GB of RAM and up to a 60GB hard-drive, it also includes GPS for the navigationally-challenged.
Although Linux is preinstalled, the KU860 is listed as Windows XP compatible; it also has WiFi b/g, GPS and IPTV.  A 1.3-megapixel webcam is integrated, and ports include an SD/MMC card slot, three USB 2.0, audio jack and VGA.
The whole thing weighs 2.12lbs including the battery, which is apparently good for 4hrs use.  It measures 8.97 x 6.42 x 1.34-inches and looks remarkably like something from Kohjinsha's stables.
[via pocketables]