Jolla Sailfish Handset Specs Unveiled With Dual-Core Snapdragon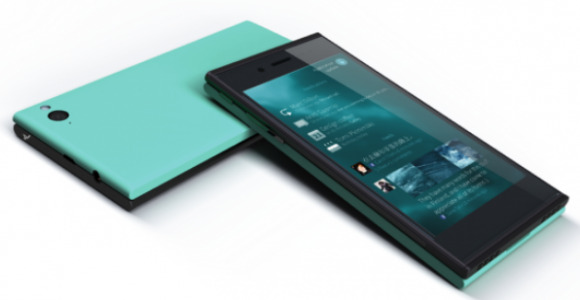 Back in May, the Jolla Sailfish smartphone became official, promising the ability to run Android apps on the MeeGo-derived mobile operating system alongside a gesture-controlled user interface and 4G support. While some details on the phone were given, a full rundown of the hardware has finally been announced, as well as the anticipated shipping date.
The Jolla phone will feature a 4.5-inch qHD 960 x 540 Estrade display, the size of which we'd heard previously. Power comes by way of a 2100mAh user-replaceable battery, while around back there's an 8-megapixel camera with auto focus and an LED flash — the front camera is 2-megapixels. Storage is a sizable 16GB, with a microSD slot being available for expansion.
And then there's the hardware under the hood, which is comprised of a Qualcomm Snapdragon dual-core 1.4GHz processor and 1GB of RAM. Loaded on the handset is Sailfish OS, and Jolla against confirmed that the operating system can run Android apps, opening up the handset to a larger market than it might otherwise appeal to.
There's also smart covers, with the phone being able to detect the color of the cover put on the phone and automatically switching over the OS to match it, in terms of color, ringtones, and such. You can see that particular aspect of the functionality in the promotional video above, which Jolla released several months ago.
As mentioned, the operating system is gesture-based, and if all goes as planned, the phone should begin shipping out in the end of this year, though a pin-point date wasn't provided. The handset will be both SIM-free and unlocked, retailing for $513 USD.
VIA: GSM Arena
SOURCE: Jolla (Facebook)