JBL taps NBA's Stephen Curry as brand ambassador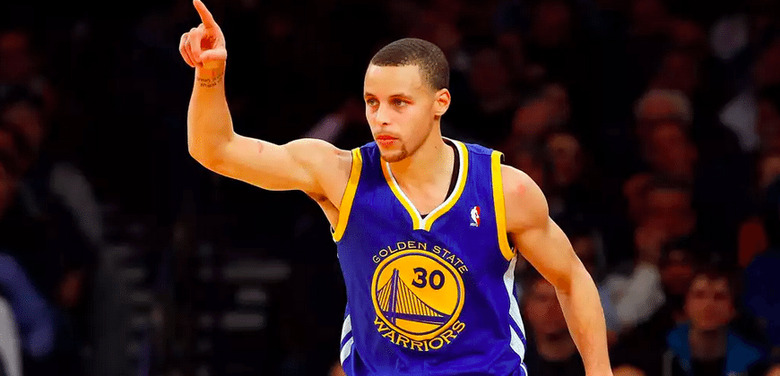 JBL, the company you probably best know for its headphones (they've got some auto and marine hardware too) has brought aboard the NBA's Stephen Curry as its "Brand Ambassador", following in line with a long-running tradition of tacking famous faces to brands in an effort to boost the customer base. JBL made the announcement this afternoon, saying that Curry is now the company's newest brand ambassador and that the NBA all-star has penned a multi-year partnership deal that'll have him collaborating with the audio company.
In his new position as Brand Ambassador, Curry will be collaborating on the company's advertising and marketing efforts, says JBL. This will include working on the maker's "fan-centric integrated content" development, as well as efforts related to the development of social media and television programs.
Curry isn't the first NBA player that JBL has tapped as a brand ambassador — he joins Damian Lillard in that regards, while some other notable individuals and bands also serve as representatives for the company. As expect, HARMAN praised the move in bringing Curry on board.
Curry has also expressed excitement toward his new role with JBL, saying in part, "I'm excited to be able to share that passion with my fans through JBL and influence fans everywhere to enjoy their music with the highest quality sound." Hit up the timeline below for more!
SOURCE: Business Wire