JBL Reference 610 Bluetooth Headphones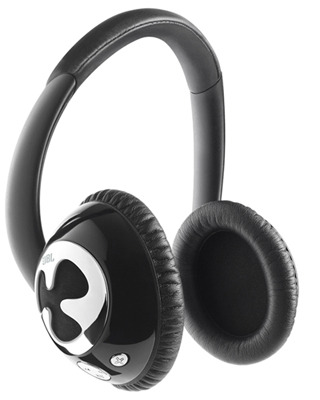 The Reference Series of headphones from JBL provides excellent sound quality, comfort, and style, designed to meet a wide variety of needs. Although all rather spiffy looking, the most deserving of our attention is the wireless R610 Bluetooth model.
The Reference 610 features integrated controls on the earpiece to adjust volume, select tracks, and play/pause your music. It's equipped with rechargeable batteries and a universal battery charger. And should you need to be connected, it also comes with a 1.75m cable. Pricing for the Reference series ranges from $79.95 to $299.95. Shown after the break are the folded up 510 model and the 410 model.