James Webb Space Telescope delay pushes launch to May 2020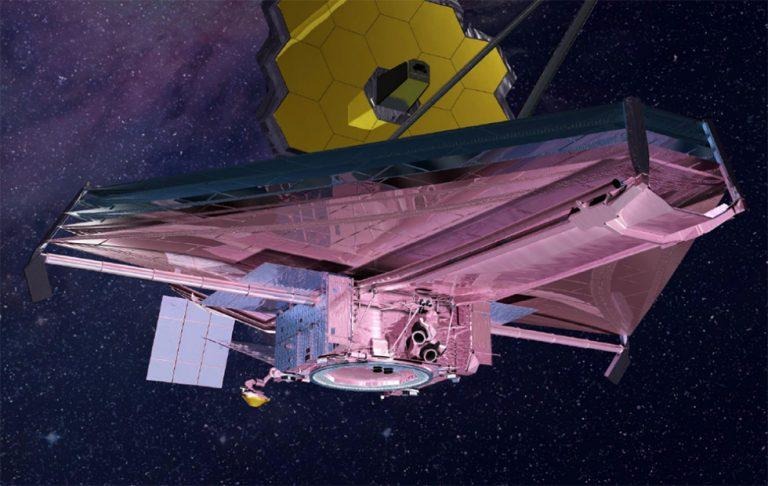 NASA has once again bumped the James Webb Space Telescope's launch date, this time from next year to May 2020. The delay follows an assessment that determined more time is needed for everything to be a success. The telescope remains a high priority for the space agency, it says, given that it is the Space Mission Directorate's top project. Despite the delay, NASA explains that substantial progress has been made, including a completion of all of the flight hardware.
The James Webb Space Telescope is a huge undertaking for the space agency, which says it is the largest international space science project the US has ever developed. NASA describes the telescope as "highly complex," explaining that the Standing Review Board has found that more time is necessary for additional testing, and to integrate the spacecraft's components, among other things.
Talking about the project is NASA Administrator Robert Lightfoot, who said:
Webb is the highest priority project for the agency's Science Mission Directorate, and the largest international space science project in U.S. history. All the observatory's flight hardware is now complete, however, the issues brought to light with the spacecraft element are prompting us to take the necessary steps to refocus our efforts on the completion of this ambitious and complex observatory.
Individually, the spacecraft element and telescope element meet the necessary requirements. The delay involves integrating the components together and then testing them again. As well, environmental testing still has to take place at Northrop Grumman Aerospace Systems in California. The joining of the telescope and science payload element to the spacecraft element this year will be a "pivotal" milestone for the observatory, says NASA.
In addition to the Standing Review Board, the space agency will assemble the Independent Review Board, an external group that will also look into the project. NASA says it will take both recommendations and findings from both boards, ultimately giving its own assessment to Congress later on this summer.
SOURCE: NASA