Iwata and Miyamoto show off Wii Wheel design prototypes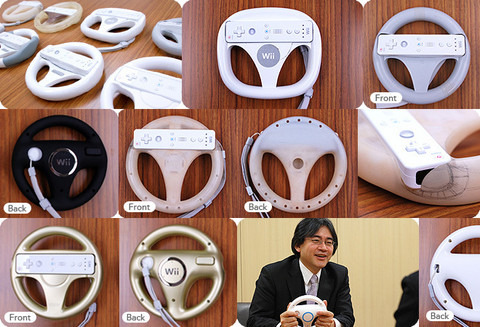 When you look at peripherals for the Wii such as the Zapper and Wheel, you probably think that they are nothing more than a hunk of plastic. They couldn't' have taken that long to develop, as they are pretty straight-forward, right? Well, at least in the case of the Wii Wheel, there was a lot of hard work and development that went into the product.
During the design process, Nintendo studied steering wheels from various go karts to make sure they got things right. They tried various designs to get the exact shape and size correct, roughly 30 in all.
I'm still waiting to get my hands on the new Wheel, but it looks like they have put a lot of time and effort into making it just right. Hopefully it will be just as good as it sounds.
[via Game|Life]