iTunes App Store reaches 1 million approved apps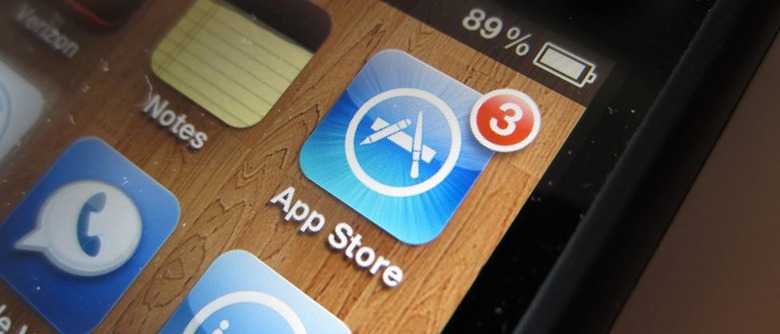 While Apple hasn't officially announced that they've passed the 1 million mark as far as iOS apps (their most recent announcement was for 700,000 apps), iTunes App Store discovery company Appsfire says that over 1 million apps have been submitted and approved in the App Store since its launch over four years ago in July 2008.
However, Apple only usually focuses on the number of live apps in the App Store, not the total number of apps that have been approved over the years, so it's unlikely that we'll hear an announcement from Apple about this. Regardless, Appsfire tweeted today that iTunes App Store has been home to 1 million iOS apps.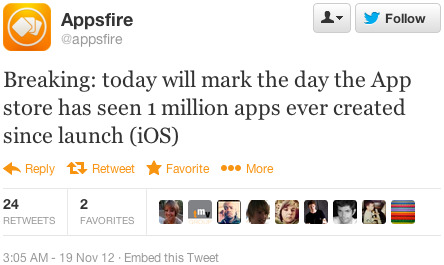 Ouriel Ohayon, co-founder of Appsfire, provided some statistics of the different apps and how the App Store sits today. Out of the 1 million apps that have been approved since 2008, almost half of them are paid apps, and roughly 160,000 of the 1 million apps are games. Currently, there's just over 736,000 apps that are currently live in the App Store, 45% of which are paid apps, while 16% are games.
Because the App Store has seen developers remove their apps, the live number of apps is below the number of total submissions that Apple has approved. However, Apple says that there are around 400 million iTunes account holders who have teamed up to download iOS apps 35 billion times. Android's Google Play store is slowly creeping up on Apple, though. There's over 675,000 Android apps currently available, and they've seen more than 25 billion downloads.
[via The Next Web]