iTunes 9 screenshots leak with Last.fm integration?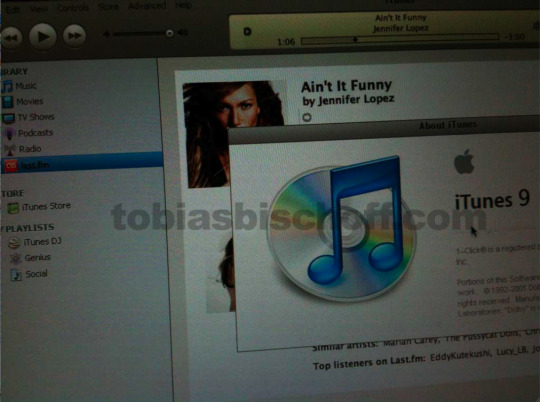 Only a couple of hours ago we were talking about rumors that iTunes 9 might include enhanced sharing features as part of a greater push by Apple to corner the market in social network aggregation.  Now, according to one Chinese forum, you're looking at the first leaked screenshots of the app.
The images – which are, it goes without saying, entirely unconfirmed and potentially faked – show a new Social playlists function, together with Last.fm integration and more.  Blogger Tobias, who dug up the images from the forum, makes no comment on their authenticity.
Apple is tipped to be planning a social network application that would allow for combined control of multiple platforms, such as Twitter, Facebook and Flickr, with synchronized status control and sharing of music.  Earlier on, iTunes 9 was tipped to include Blu-ray support, with Apple also suggested to be intending to upgrade the iMac range with Blu-ray drives.
[via Boy Genius Report]