'IT' movie's future uncertain with director Cary Fukunaga's exit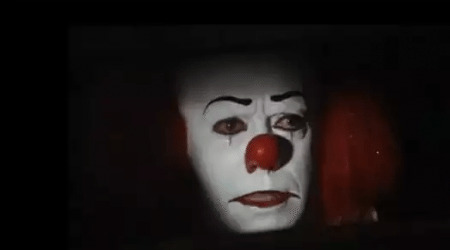 The upcoming movie to be based on Stephen King's chilling and bizarre novel IT is now on shaky ground, with the flick's director Cary Fukunaga abandoning the project. Fukunaga has enjoyed success with his work on True Detective, but his name won't be attached to New Line's rendition of King's book — if the movie happens at all, at this point (it's likely another director will be found, but how long that'll take is anyone's guess). The reasons aren't officially known, but anonymous sources have teased possibilities.
The news comes from The Hollywood Reporter which says that Fukunaga stepped down from his role as director recently, a big blow for a movie that was set to begin filming in only three weeks. There were two movies planned for the series, one following the kids' journey and one following the adults'. According to sources, New Line ok'ed a $30 million budget for the first film, and a bigger one for the second.
According to sources, Fukunaga ended up stepping away for "budgetary reasons" as they related to a difference in creative vision between the director and the studio. As a result of Fukunaga's stepping down, the film project has been moved ahead an indefinite amount of time.
It is a sad reality for Fukunaga, who is said to have had his eye on directing an IT film for years. Ultimately, however, the creative differences could't be ironed out, and so the director stepped down in light of that.
SOURCE: The Hollywood Reporter