Is This Early Samsung Galaxy S7 Rendering Wild Enough For You?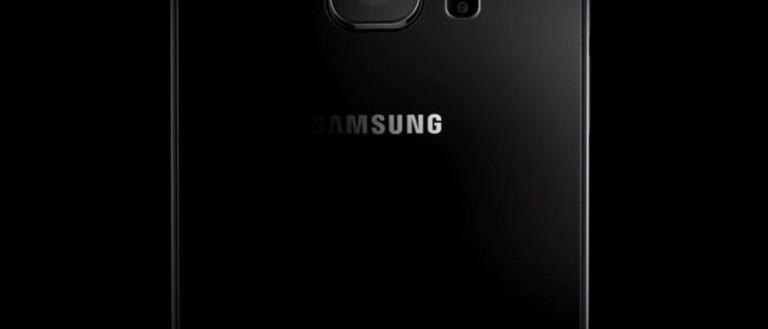 What you're about to witness is a video of what may very well be the Samsung Galaxy S7 visualized. The video hasn't been made by Samsung, nor is it based on any real in-hand models of the device. Nobody outside of Samsung knows exactly what the Samsung Galaxy S7 looks like yet – not even the most prolific of leaksters know for certain. But what you're about to witness might blow your mind if you expect the unexpected.
Tip after tip has suggested that the Samsung Galaxy S7 will be largely the same design as the Samsung Galaxy S6. The front and back will be glass, the edges will be metal, and the speakers will be on the bottom. The back will have the fingerprint scanner and the camera will be in the center. That's what we're to understand. That's what Jermaine Smit suggests is going to happen, too – he's made the video you're about to see.
Pay of no mind to the spelling errors within.
The specifications Smit uses in this video don't line up extremely well with the list we've gotten so far – our list of specifications comes from internal (anonymous) sources, rumors, and assumptions we can easily and readily make based on precedent.
Samsung Galaxy S7 release date range and details
Smit suggests the camera will be smaller than we expect. We shall see.
Samsung Galaxy S7 details (pre-official)*
• Dimensions: 143.4 x 70.8 x 6.9mm (5.65 x 2.79 x 0.27-inch)
• Display: 5.1-inch Super-AMOLED with 1440 x 2650 pixel resolution (that's Quad HD, or 2K)
• Operating System: Android 6.0 Marshmallow
• Processor: Qualcomm Snapdragon 820, Samsung Exynos 8890 (octa-core)
• RAM: 4GB RAM
• Camera: 20MP back-facing camera – similar to Sony Xperia Z5, with 4K video recording abilities, dual-LED flash *downgraded from our last report, which suggested 25MP
• Front-facing camera: 8-megapixel (similar to this year's model)
• Battery: 3,500mAh (guesstimate based on historical precedent)
• Internal Storage: 16, 32, 64GB, microSD card slot for storage expansion
• Special Features: Fingerprint scanner, Force Touch pressure-sensitive panel (under display), Corning Gorilla Glass 5 front and back panels
We've not changed our expectations based on the video above – instead Smit's suggestion makes our belief that the Galaxy S7 will look like the S6 all the stronger. It'll look that way save the extra microSD slot. That slot – if indeed they do include it – will look a lot like the SIM card slot you've got on the Galaxy S6.
See that barely-visible slot on the Galaxy S6 just below the power button?
Just like that.
Stick around our Samsung Galaxy S7 tag portal for more tips, rumors, and conjecture galore.