iris360 is a 360-degree camera that connects with Google Street View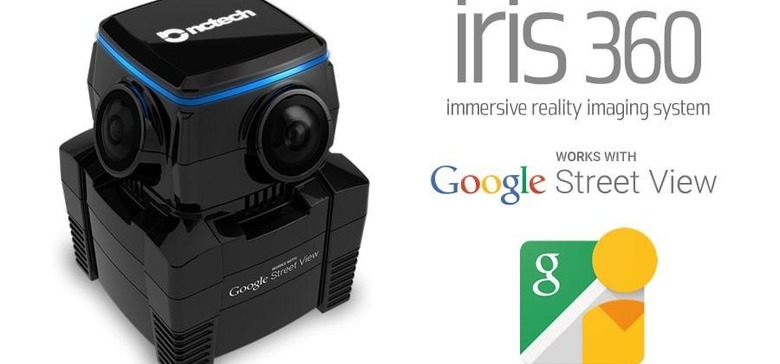 Imaging company NCTech has just announced the iris360, a HD camera capable of taking 360-degree panoramic images that can easily and quickly be published on Google's Street View and Maps. Right out of the box, the iris360 can be controlled by smartphone or tablet via app over WiFi, and can capturing images with 8K resolution. Users need only position the camera in the spot they want, and 360-degree panoramic footage is captured without the need of software to stitch images together.
Currently available for pre-order at $1,999, the iris360 is targeted for businesses that want to have 360-degree imagery of the outside and inside of their locations to add to their profiles on Google's Street View and Maps services. For example, owners of bars, shops, and restaurants who want to let potential customers have a look around inside. All image processing is done in-camera, saving users from other methods that can take several days of work.
Once shooting and processing is complete, footage can be uploaded directly from the camera to Street View or Maps, with the whole process only taking a few minutes. The camera also collects GPS data, so the locations of areas captured will be accurate.
A full battery charge is said to be able to capture 400 images or operate for roughly 6 continuous hours. In addition, batteries can be removed and swapped while shooting on the go. The camera measures 110mm long, 110mm wide, and 140mm tall, and weighs only 1.4kg (about 3 pounds). NCTech says pre-orders will begin shipping in August.
SOURCE NCTech