iPod Touch 2.1 Software Available Now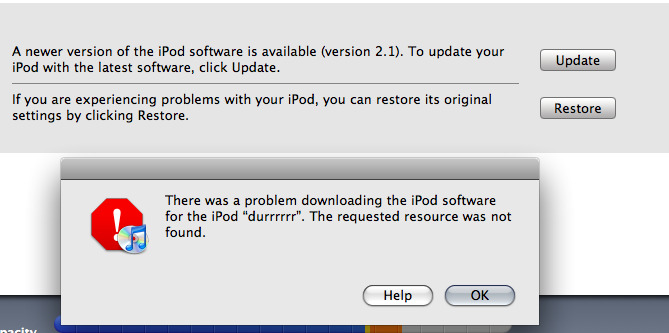 Some of you may have noticed that if you plugged in your iPod touch today and had updated to iTunes 8.0, that an update prompt came up. Many people eagerly attempted to download it, but to no avail, the link was dead.  
But now a link has revealed itself to be a direct path to the software update and initial reports show this is the real deal.
If you want to get ahead of the curve and download iPod 2.1 for yourself, click this link. And that should do the trick for you! Remember: you need to have updated to iTunes v.8.0 first. Also, if you never updated to the 2.0 software, you'll need to visit the iTunes Store and purchase the update for $9.95.
[via Gizmodo]