iPod Nano 4G & iPod Touch 2G Dimensions Reportedly Leaked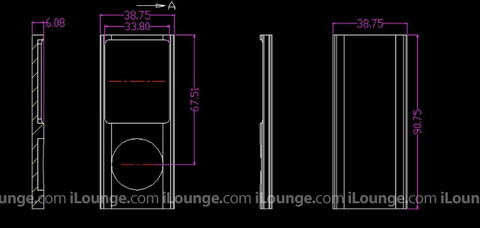 Dimension drawings purportedly giving measurements for the upcoming iPod nano 4G and iPod touch 2G PMPs have emerged.  The diagrams, source unknown and as yet unconfirmed, suggest that both media players will undergo casing changes, with the nano returning to the long & slim form-factor (and gaining a widescreen display in the process) while the touch casing evolves to mimic that of the iPhone 3G.
The iPod nano 4G dimensions are given as 90.75mm tall by 38.75mm wide by 6.08mm deep, which would make it slightly thinner and narrower than the second generation nano it most closely resembles.  As speculated, it is shown as having a curved profile, though the screen is still flat and inset slightly.  The dimensions in the image match those given for XSKN's EXO range of iPod nano 4G cases.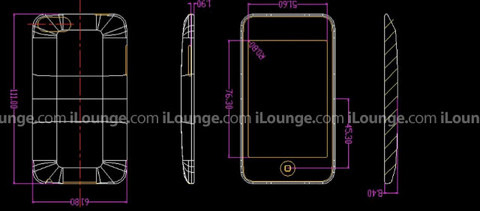 As for the iPod touch 2G, an increase in dimensions – 111mm tall by 61.8mm wide and 8.4mm deep, compared to the first-generation touch's 110mm height, 61.8mm width, and 8mm depth – is disguised by a curved back panel, similar to that of the iPhone 3G.  Both the headphone socket and dock connector are still at the bottom, but there are what appear to be volume controls on the side.  Speculation suggests that the expanded casing could be to accommodate a larger battery, but it might also be a sign that Apple has carried over the GPS technology from the iPhone 3G to its touchscreen PMP.
Of course, these diagrams would be relatively straightforward to create in Photoshop, so we'll have to wait and see what Apple actually produce at the event next Tuesday.  Remember, SlashGear will be Live Blogging the whole thing, so join us at 10am EST on Tuesday September 9th at http://live.slashgear.com/!