iPhone 7 rumors: new antenna, dual cameras, bigger battery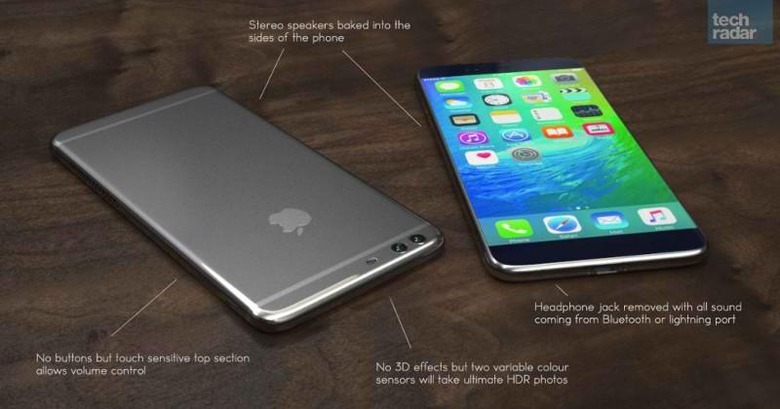 The iPhone SE seems to be doing pretty well, defying expectations, and running out of supply. Naturally, that means it's time to shift our focus to the next big iPhone expected this year, the iPhone 7. While the iPhone SE was an interesting diversion, Apple will hardly make another drastic change for the iPhone 7, at least in terms of design. But as always, the next iPhone is teeming with rumors, speculations, and leaks that makes it even more intriguing, not to mention harder to divine.
Despite how popular the iPhone 5/5s/SE design seems to be, Apple will hardly back down from its new iPhone 6 aesthetic. It can only move forward and try to improve on it instead. Like make it even incredibly thinner. According to leak sources, the iPhone 7 will go way below the 7.1 mm of the iPhone 6s, somewhere between 6 and 6.5 mm. Almost ridiculously thin, it could mean some sacrifices in terms of batteries, which could contradict a different leak. Whether that thinner design will actually improve the smartphone's grip is another question entirely.
Apple might have, however, addressed the issue of the much criticized antenna design on the iPhone 6 and 6s. Instead of conspicuously running across the back of the iPhone 7, the plastic bits will be limited to the bottom and top edges of the device, leading to an almost unbroken surface.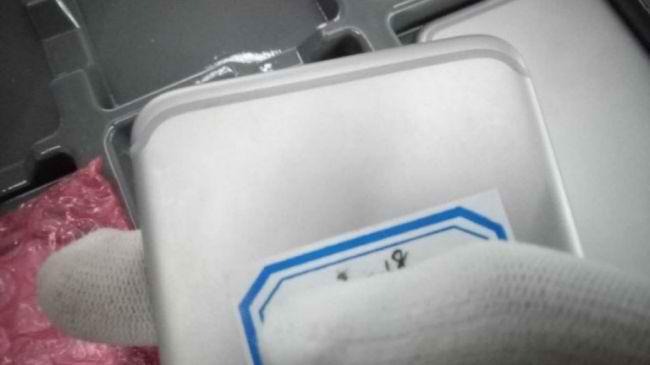 That, however, would only highlight one of the more debated alleged features of the iPhone 7, the dual camera lens. Famed analyst Ming-Chi Kuo has "confirmed" such a feature, though the actual implementation is still in question. One of the latest leaks to come out shows a not only large but also elongated single hole, though some earlier leaks also showed two camera holes instead. The latter design will undoubtedly irk some fans, especially those that have already been disappointed by the newer iPhone design.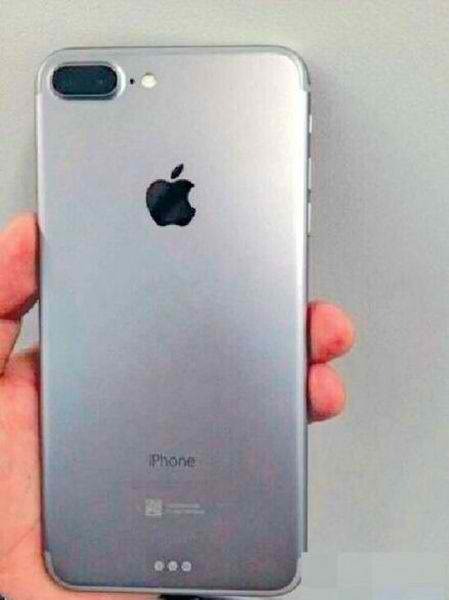 As for the battery, one unknown source leaked a battery that was marked at 7.04 watt-hours, a significant improvement from the iPhone 6s' 6.61 or even the iPhone 6s Plus' 7.01 watt-hour packs. Whether that will fit inside the supposedly slimmer iPhone 7 chassis remains to be seen. Apple's next smartphone is expected to debut in September as usual, though there are also whispers of an earlier launch for the iPhone 7.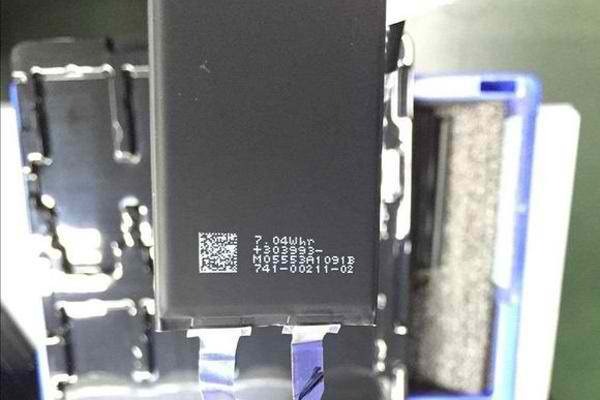 VIA: TechRadar, Digital Trends