iPhone 6 schematics, molds seen in leaked photos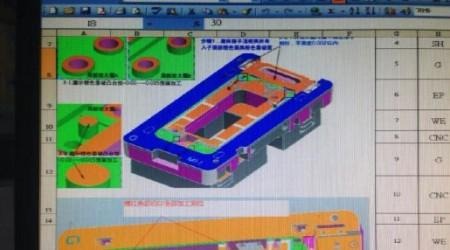 The rumors and leaks for Apple's next smartphone generation are indeed ramping up. Now we are being treated to a set of leaked images, including CAD diagrams and supposed manufacturing molds for at least one of the two rumored iPhone 6 variants, leading to presume that production will indeed commence soon.
Apple is rumored to have two iPhone 6 models in the works, each sporting a different screen size, one with a 4.7-inch screen and another with a 5.5-inch. If these rumors do pan out, it would yet be another stark departure from the company's past direction. True, Apple did out two smartphones at the same time, the iPhone 5s and the iPhone 5c, but both sported roughly the same dimensions and the exact same screen size and resolution. Not only that, these two smartphones will be the largest iPhones to date, placing at least one of them squarely in the phablet category.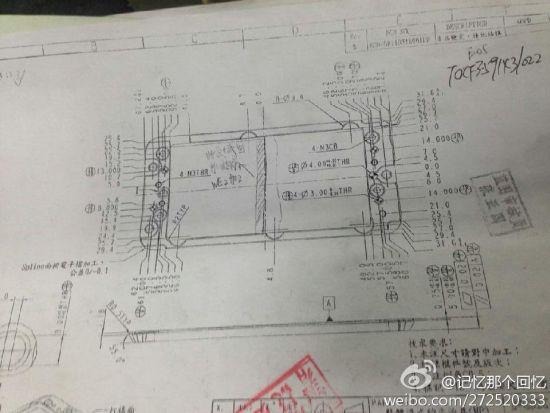 The schematics diagram shown above aren't exactly easy to decipher when it comes to finer details, but it potentially reveals one interesting design of the upcoming iPhone 6. It seems that Apple might be going for a more tapered edge this time around, yet another divergence from the norm if true. This tapered design is used more in the company's iPad tablet line, preferring to keep the iPhone's edges straight and vertical.
The CAD 3D model shows the design of the molds to be used for production, which can be seen as an actual mold in the next batch of pictures. Lacking size details or other objects for comparison, it is quite difficult to tell if this mold is for the 4.7-inch iPhone 6 model or for the larger 5.5-inch variant. Given the revised, and delayed, production schedule, it would probably be safe to presume this is for the smaller model.
The last word on production puts the 4.7-inch iPhone 6 in production lines starting July, replacing earlier rumors of a May kickoff. The 5.5-inch iPhone 6, on the other hand, isn't scheduled to start until September. No matter the starting line, both iPhone 6 models are expected to go on retail sometimes in the last quarter of this year.
VIA: G for Games