iPhone 5 Radical New Design Hinted By Case-Mate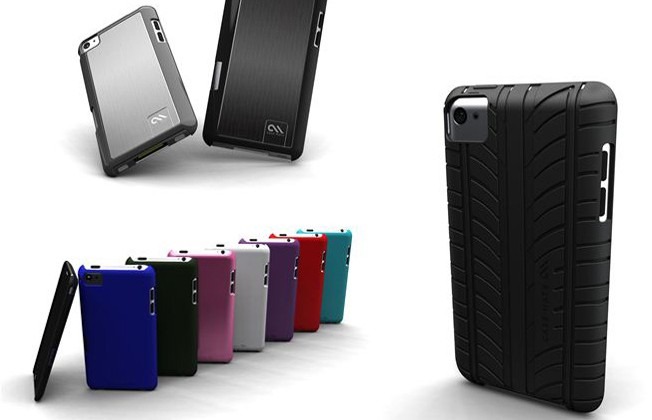 Images have leaked from the prolific accessories maker Case-Mate that suggest the iPhone 5 will indeed have a radical new design. The images show renderings of case designs that support a lot of the rumors surrounding the next-gen iPhone. The company has been designing cases for the iPhone ever since the original launched on AT&T, so they're more likely privy to some insider info.
The Case-Mate renderings show the next-gen iPhone with a slimmer profile and rounded, tapered edges. It also shows that the backing, which is peeking out from the cases' camera openings is aluminum, which again aligns with previous reports. The overall shape of the cases look very similar to what we've seen in previously leaked case designs from other third-party accessories makers.
We'll likely be seeing more leaks like this as we approach the launch date for the iPhone 5, which is rumored for an unveiling on October 7 and shipping October 15. The major software update with iOS 5 and the iCloud is expected to launch on the next-gen iPhone with recent reports suggesting a roll out of the update to current iPhones starting October 10.
[via BGR]