iPhone 4, iPad 2, and iMovie Make Breaking News Footage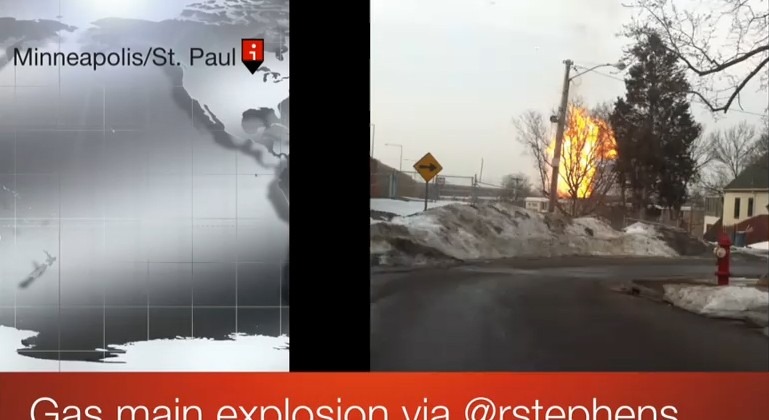 With the iPad 2 having just touched down a week ago, with many still without the device, creative feats are already surfacing from the first music video to now the first breaking news footage. A Minneapolis resident, Robert Stephens, who also happens to be co-founder of Geek Squad, was on his way to work when he recorded a gas explosion on his iPhone 4, which he then edited using iMovie on his iPad 2. The footage then made it onto CNN and MSNBC.
Stephens was on his way to work when he spotted the fireball and immediately began recording with his iPhone 4 as he drove towards the explosion site to see if anyone had called 911 yet. He then drove to a nearby parking lot, transferred the footage to his iPad 2 and began editing with iMovie, inserting a map of the location, subtitles, and a voiceover. The clip was then uploaded to YouTube and iReport, with Stephen tweeting permission for others, including the media, to use his footage.
Had he not had the iPad 2, Stephens says he probably would have just uploaded the raw footage from his iPhone. But with the iPad 2 and now the ability to run iMovie, Stephens was able to put together a pretty slick "citizen-journalism" report.
[via TUAW]