iPhone 11 Review: When enough is enough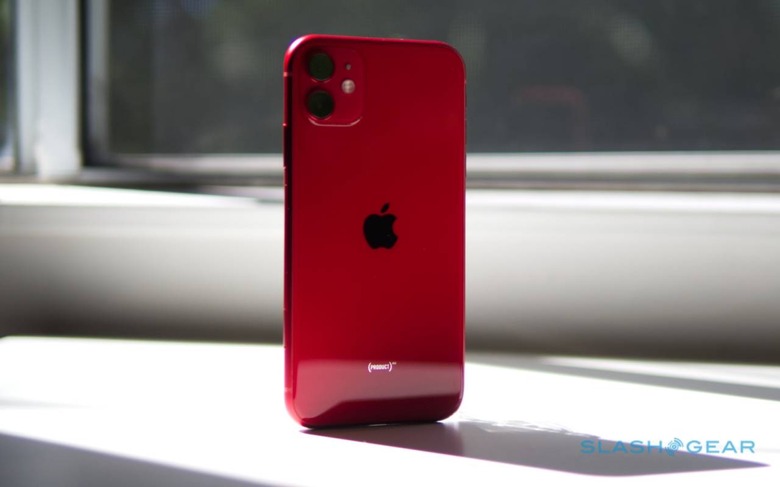 Don't think of the iPhone 11 as a compromise: think of it as the phone equivalent of Apple's Greatest Hits album. Replacing the iPhone XR – and, at $699, an aggressive $50 cheaper to begin with – the iPhone 11 takes some of the best technologies of recent phones and combines them into one compelling handset.
True, in the process you miss out on some of the more adventurous features. There's a reason, though, that people still buy their favorite artist's full albums alongside the Greatest Hits. You may not get everything, but what you do get is a cross-section of what's most appealing, to the most people.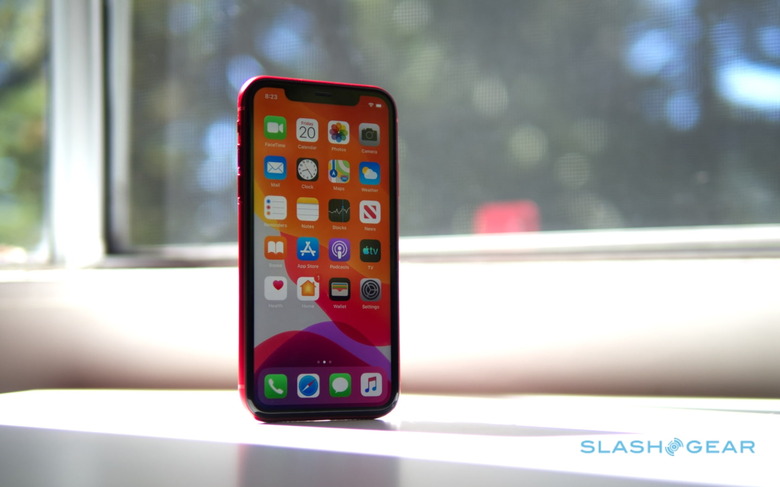 iPhone 11 Design
If you like some color with your iOS, the iPhone 11 is the phone for you. Rather than the muted, sober finishes of the iPhone 11 Pro, this more affordable handset counts some brighter options among its six available designs. Along with the usual black and white, there are yellow, purple, green, and PRODUCT(RED) versions, and they can all handle up to 30 minutes in water up to two meters deep. That's twice the depth the iPhone XR could handle last year.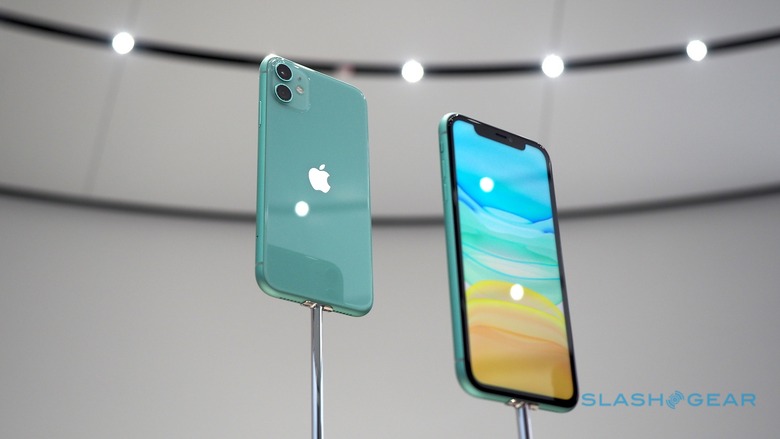 Also like the iPhone XR, the iPhone 11 slots in the middle of the three device range. Its 6.1-inch screen is bigger than that of the iPhone 11 Pro, but smaller than the iPhone 11 Pro Max. Indeed, you could well see it being the most popular size for those who don't want to compromise on display real-estate yet don't have the hands, pocket, or purse to carry Apple's largest phone.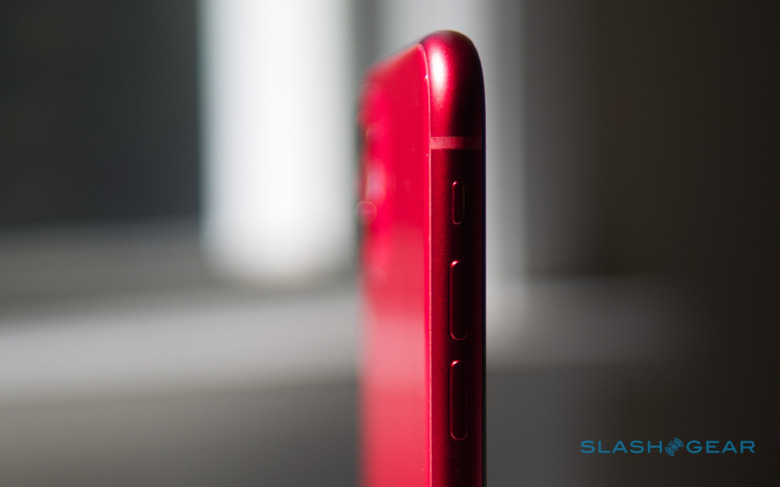 The display itself uses an LCD panel rather than more expensive OLED, and it clocks in at the same resolution of the iPhone XR too. Lower than its Pro cousins, yes, but not to the point where I suspect most people would take issue with it. Around it are bezels slightly thicker than on the more Pro phones, too, but again, not offensively so. You'd notice them when comparing the iPhone 11 with the iPhone 11 Pro side-by-side, but not in isolation.
The back, meanwhile, is a single piece of gloss-finished toughened Corning glass, with two camera lenses embedded in the molded square bulge. You lose the optical zoom camera of the iPhone 11 Pro, but gain an ultra wide lens over the iPhone XR's single wide angle lens.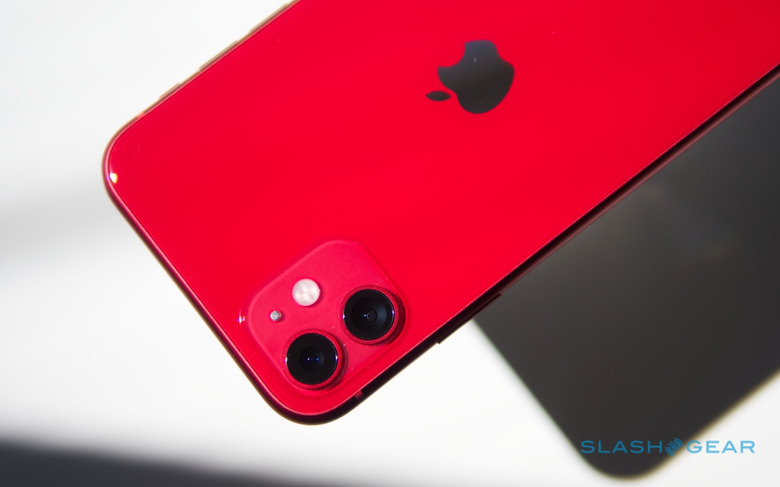 There's still no headphone jack, and Apple still uses Lightning despite growing hopes for USB-C instead. I'm of a mind that they're less pressing concerns for iPhone 11 buyers. You get a pair of Lightning headphones in the box, though still no Lightning-to-3.5mm adapter. Apple also bundles its regular, 5W charger unlike the more powerful 18W version that comes with the iPhone 11. That's sold separately, and it also means you get a USB Type-A to Lighting cable, rather than USB Type-C to Lightning.
iPhone 11 Performance
Despite the price difference, the iPhone 11 and iPhone 11 Pro are very similar inside where it really counts. Both use the Apple A13 Bionic chipset, the latest iteration of its homegrown processor, with its combination of power and frugality improvements.
On the one hand, the A13 Bionic offers more performance over the old iPhone. Since iPhone 11 upgraders are unlikely to be former iPhone XR owners, but instead coming from an even older iPhone, that bump in speed is going to be more noticeable. However more useful in my experience have been its efficiency changes.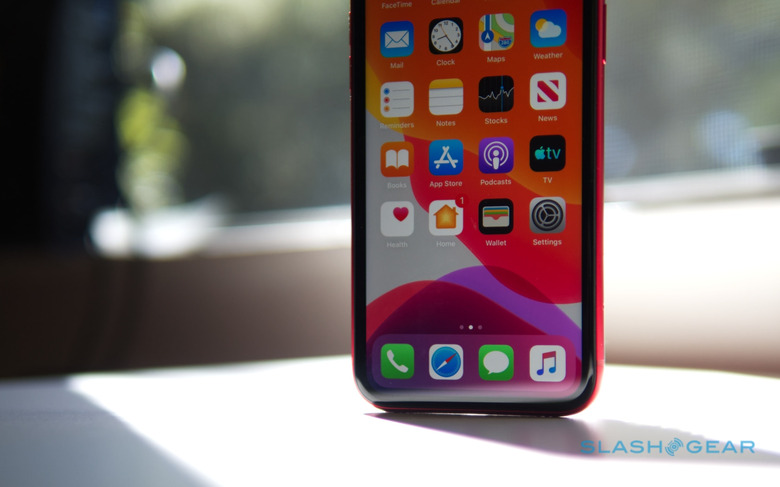 Through a combination of better memory management, a more aggressive way of powering down areas of the A13 Bionic when they're not in use, and the use of regular and low-power cores, the chip can really wind down its demands on the battery.
Apple has been on something of an update kick with iOS 13 in the past few weeks. After iOS 13.1's accelerated release the week after these new iPhones went on sale, we've now seen further updates pushed out as the company smooths out glitches. Things have, happily, come on a long way from the initial days of freezing apps and the camera failing on occasion to load, though there are still periodic bugs to encounter.
One spec looking increasingly disappointing is Apple's decision to stick with 2x2 MIMO LTE for the iPhone 11. That caps its maximum cellular data rates at about half what the iPhone 11 Pro – or, for that matter, most recent Android phones – can deliver, network depending. Neither do you get WiFi 6 support, though given the rarity of compatible routers that's probably not such a big deal.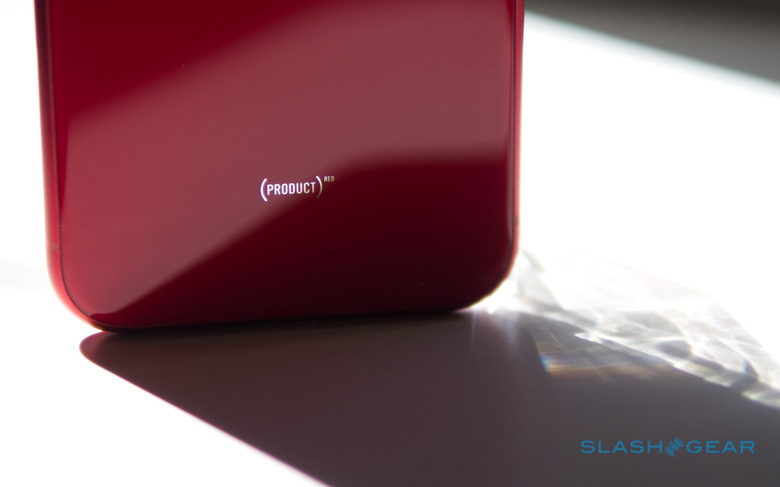 What you do get, though can't really take advantage of yet, is the new Apple U1 chip. That'll add ultra wide band support when iOS enables it: you can think of it as short-range wireless positioning. Apple has been pretty tight-lipped at the potential applications, beyond selecting an AirDrop recipient by pointing the iPhone at another U1-equipped device, but we're expecting to see more intriguing use-cases when it gets powered up.
iPhone 11 Camera
It's the cameras where the iPhone 11 is the most compelling. Last year's iPhone XR was a photographic compromise: its single primary camera was capable of great shots, true, but the other niceties we've grown used to having on modern smartphones were absent. Things like not having a zoom lens, and Portrait mode being delivered through a software system that would only work on humans, seemed designed to nudge people into buying a more expensive device.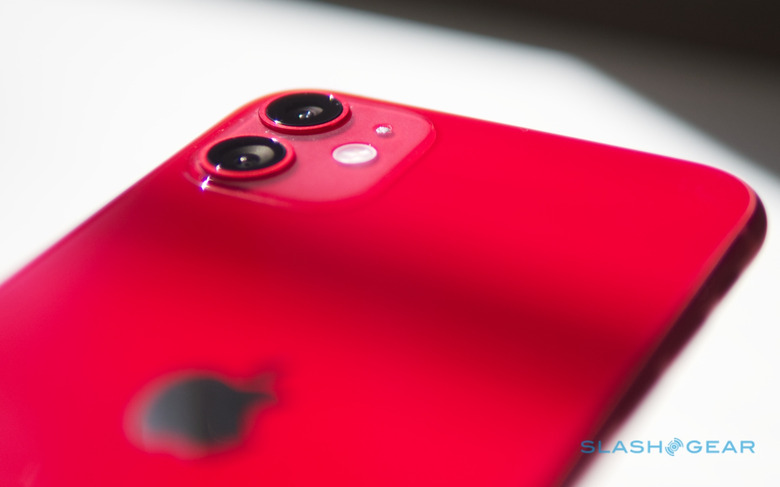 That motivation isn't so present in the iPhone 11, which has a far more rounded set of camera talents. Alongside the 12-megapixel wide angle camera is the same ultra wide angle lens that the iPhone 11 Pro introduced. It comes down to personal opinion as to whether that was the preferred addition over the iPhone 11 Pro's telephoto camera; some would've had it the other way around.
Personally, I zoom in more than I zoom out, so Apple's decision is the opposite to what I'd prefer. Still, the second sensor does mean Apple can offer the same Portrait mode system as on the more expensive iPhones, recognizing animals and objects as well. Given how many photos I take of my cat, that's a big deal.
Then there's Night Mode. Apple's system for low-light photography is borderline witchcraft, automatically squeezing more detail out of scenes that even the human eye struggles with. As with the iPhone 11 Pro, exposures range from a second through to 30 – though you'll need a tripod for those longer shots – and iOS tends toward a more balanced image in the end than some rival systems deliver. I prefer that, as if I'm snapping a nighttime picture I still want to see that it's, well, night.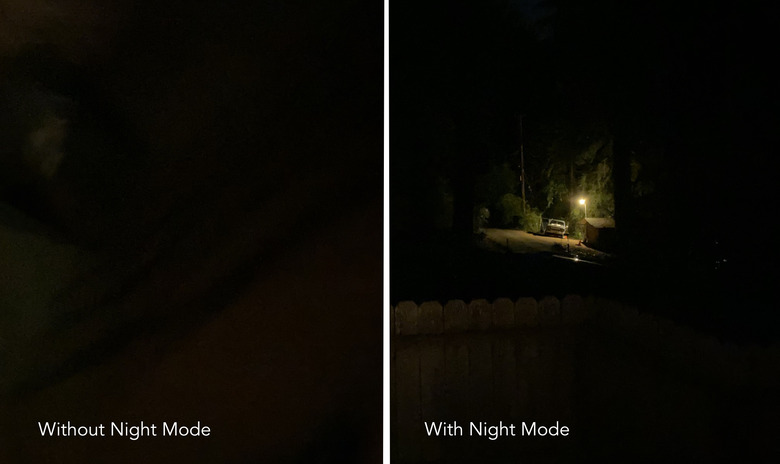 The front camera, occupant of the still-moderately-controversial display notch, gets an upgrade too. You can now take 12-megapixel selfies, with the camera switching between regular and slightly wider framing depending on which orientation you're holding the iPhone 11. It'll do Apple's 120fps "slowfies" slow-motion videos, too, if you're too inclined. Face ID has been refined as well, and it's just that little bit more immediate in how rapidly it recognizes you and unlocks the phone.
iPhone 11 Battery
Arguably the most welcome improvement in 2019's iPhones has been the bump in battery life. Apple's quoted extra hour, on average, from the iPhone 11 versus the iPhone XR isn't as dramatic as the 4-5 hour improvement for the Pro phones, but given its predecessor was already known for being long-lasting it's still impressive.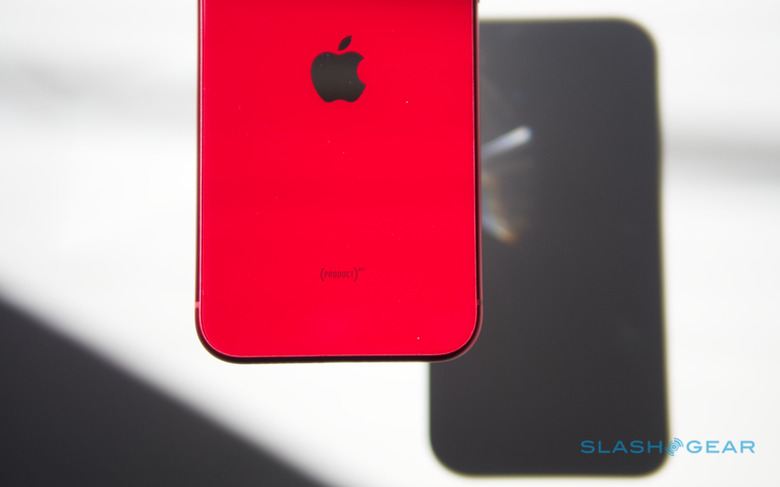 There's more than enough power to get through the day on a single charge, even with my typically heavy usage. While Apple may not bundle the more powerful charger, the iPhone 11 is compatible with it should you want to buy one separately. And there's still Qi wireless charging, with plenty of third-party pads available for your cable-free top-up.
iPhone 11 Verdict
I think it's fair to say the iPhone XR was generally underestimated last year. Though praised by reviewers, early reports of dreary demand led to the premature assessment that it was a sales failure. Instead, we found out twelve months later, it had become Apple's most popular iPhone.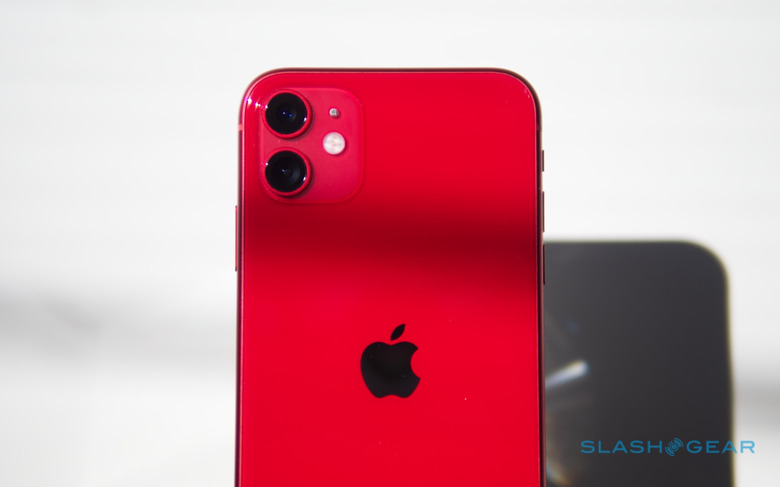 The gap between the iPhone 11 and the iPhone 11 Pro is narrower than it was for last year's iPhone XR and iPhone XS, at least where it counts. Dual cameras, identical processors, and a bump in longevity – combined with a cheaper starting price – make opting for this entry-level iPhone even less of a compromise than iPhone XR buyers faced in 2018. Certainly, you miss out on the third camera and the fancier display, but the overall package seems like a much more cohesive one given the demands of aggressive pricing.
The Android world hasn't stood still in the meantime, of course. You can now get a Samsung Galaxy S10 for about as much as a new iPhone 11, for example; in just a few weeks time we'll find out for sure how much the Pixel 4 costs. Yet there's a reason that so many reviewers focus on the iPhone-to-iPhone upgrade path: once you're in one smartphone OS ecosystem, with a set of apps you rely upon and your conversations on iMessage, jumping ship is far less likely to happen.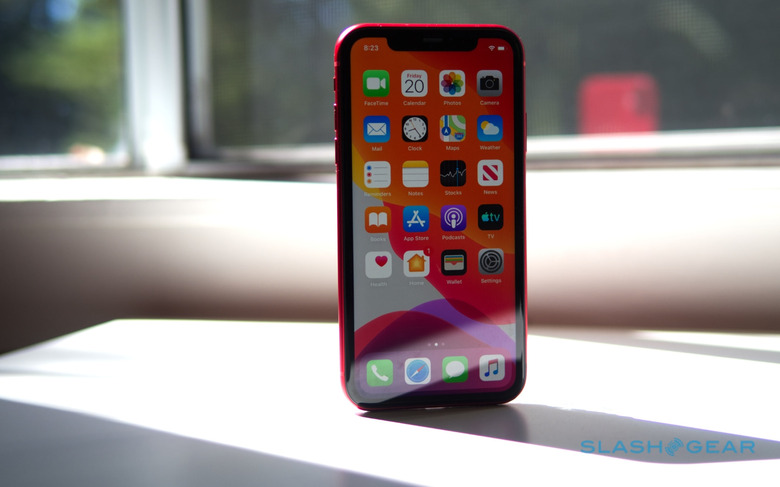 Were I the owner of an iPhone X or earlier, the iPhone 11 would be looking seriously appealing right now. Far more affordable than the iPhone 11 Pro, you still get two cameras, Night Mode, and noticeable performance and battery improvements. Apple has some aggressive trade-in deals, too, which take the edge off the $699+ price tag even more. My suggestion would be to spend $50 extra and at least upgrade to the 128 GB model, since the cheapest iPhone 11 looks a little miserly with just 64 GB.
Like with any Greatest Hits album, you're always going to find someone frustrated their favorite song is missing from the tracklist. The same holds true for Apple's decisions and compromises around the iPhone 11. What's important is how balanced those decisions have turned out to be, and how well-rounded the phone turns out to be as a result. If the most expensive iPhones are meant for the pros, then the iPhone 11 is intended for the everyman, and that sounds just fine.