iPad mini 5 leak hints at iPad Pro mini design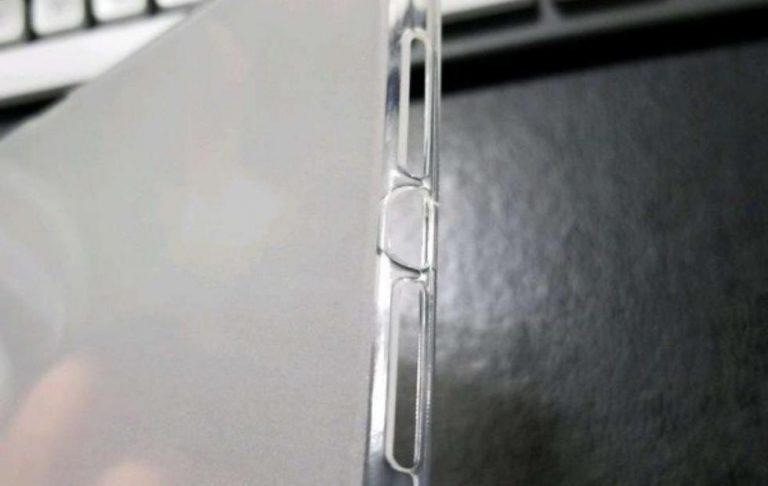 The demand for larger screens has supposedly made small tablets redundant and unattractive. The iPad mini, however, seems to be the exception to that, as it continues to still selling well and finds not just fans but also enough buyers to apparently warrant another shot. Leaked photos of an alleged iPad mini 5 case have started going around and, at least based on the cutouts, it seems like it might be the iPad Pro mini that some may have been hoping for.
In the past, the iPad mini served a clear purpose of bridging the gap between Apple's small iPhones and large iPads. But with the advent of the large iPhones, it was predicted that the iPad mini would eventually die out. Not quite. In fact, there might be a new purpose for it.
A protective case for what is claimed to be an iPad mini 5 hints at drastic changes to the small iPad's design. A vertical cutout for the back camera hints that the iPad mini 5 could come with a flash beneath it camera. Oddly, there is a hole right in the top center for the mic. There are also four cutouts, two top and two bottom, that doubles the amount of speakers that the latest gen iPad mini has.
The one thing it does retain is, thankfully, the headphone jack at the top. This might mean, however, that the small iPad will retain the Lightning port as well. There is a mysterious hole at the side that hints at a smart connector but that might be pushing it. It's more likely something for the case itself instead.
Considering the changes, there is an off chance that like the 6th gen iPad, the iPad mini 5 could also support the older Apple Pencil. If so, this 7.9-inch iPad could serve not just as a bridge between iPhones and the growing sizes of iPads but also connect the iPad line to its past.