Intel's Thunderbolt I/O reportedly broadening beyond Mac in 2012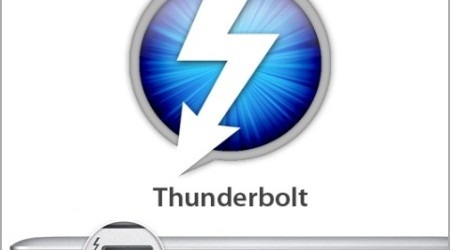 It's the day after Christmas eve, and we've just found out that Intel has reportedly told company partners that a full release of their Thunderbolt I/O technology is slated in April 2012. Intel is prepping to go beyond just Macs (Apple's the only company w/Thunderbolt support on its MacBook Air, iMac, and MacBook Pro lineups), and will allegedly launch Thunderbolt on motherboards, notebooks and desktop PCs, springtime of next year.
A report from Digitimes stated that the cost of the Thunderbolt technology is expected to experience a decrease in the second half of 2012, allowing for more widespread adoption in the consumer market. Though, at the moment, Apple does offer Thunderbolt across most of the Mac line, the very first Thunderbolt products have been primarily limited to relatively high end electronics. More widespread adoption should facilitate the drive in adoption by accessory makers that will be advantageous to both Mac and PC users that utilize Thunderbolt as a future medium.
Intel has affirmed that they envision both USB 3.0 and Thunderbolt as complementary I/O technologies, planning to support both in their 2012 products. SlashGear readers, what do you make of the whole thing? Feel free to leave your thought in the comment section below.
[via MacRumors]