Intel's mystery Tablet: reworked clinical assistant or new Classmate?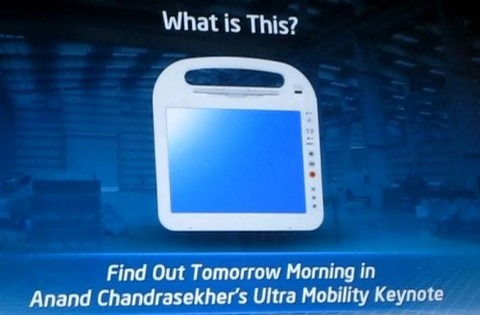 Are Intel dusting off their Mobile Clinical Assistant concept and attempting to give it 10cc's of today's ultramobile gloss?  That's certainly what it looks like going by today's IDF keynote; Dadi Perlmutter, executive vice president and general manager of the Intel Mobility Group, closed the show by throwing up this slide and promising details on Wednesday.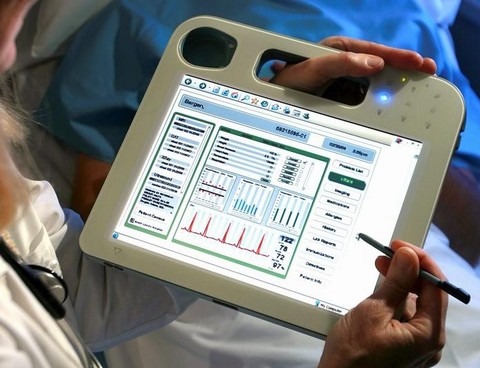 The edges have got a little more rounded and the buttons rearranged, but otherwise it looks very similar to the original concept back in 2006 (shown above).  That in itself evolved into Motion Computing's medically-targeted C5 Tablet PC slate (shown below).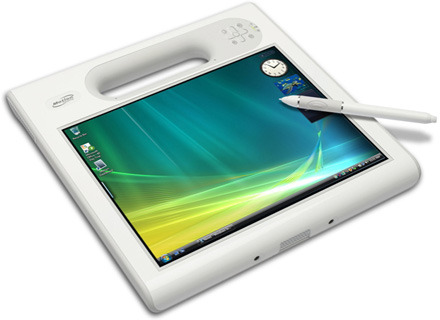 Recycled concept with Atom under the hood?  Budget slate alternative to the OLPC or Intel's own promised Classmate update?  Tomorrow will tell.
[via LaptopMag]