Intel Oak Trail Tablet Platform In Mass Production; ARM Still Not Worried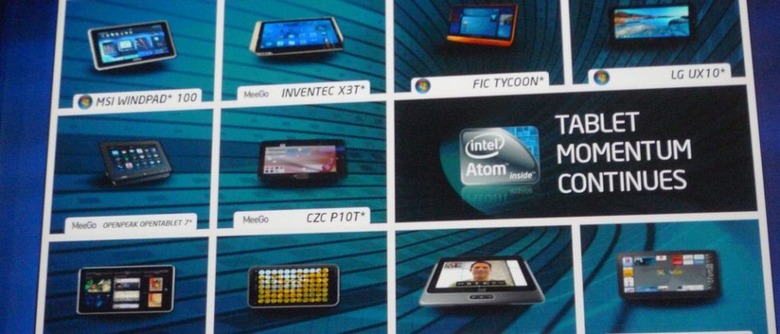 Intel has apparently begun mass production of its Oak Trail platform, targeting tablet PCs. According to DigiTimes' industry sources, the platform – which combines an Atom Z670 processor and SM35 chipset - will sell for around $25 with MeeGo to OEMs; if they want Windows 7, they'll have to shell out more.
Nonetheless, ARM president Tudor Brown is still confident that his company's chips will come out on top when it comes to mobility devices like tablets. He also confirmed that the fruits of ongoing discussions with Google over future Google TV products based on ARM chipsets should arrive in 2011.
"ARM-designed processors are still expected to remain the dominant technology for tablet PCs for three contributing factors: ARM's well-established network of silicon partners allowing downstream players to diversify their solution providers, our energy-saving features, and software support around the chip architecture." Tudor Brown, ARM