Intel's Montevina Platform Is Centrino 2 - Due In Q2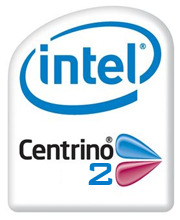 Intel will be labeling its new Montevina platform as Centrino 2. The chip is due in Q2 (probably in May) and will be running on 1066MHz FSB with clock starting from 2.26Ghz up to 3.06Ghz. The Centrino 2 chips will be priced at $209-851.
Montevina to be paired with the Cantiga chipset and refreshed Wi-Fi 802.11 a/b/g/n and will also feature WiMax.
On the early days, Intel has spent so much of its resources pushing the Centrino brand, so it makes sense to keep using the brand. Intel plans to roll out the first quad-core mobile CPU in Q3.
[via digitimes]