Intel Lava XOLO Android smartphone hands-on with benchmark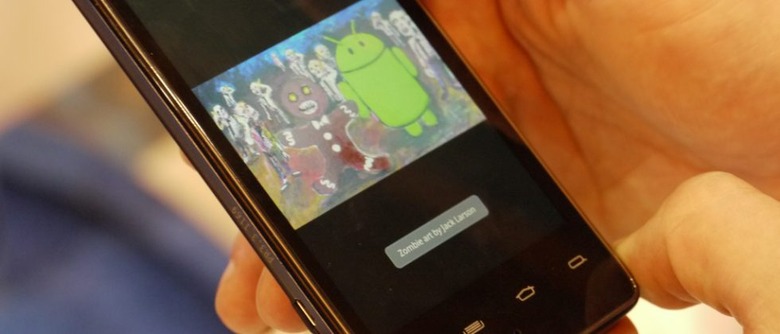 One of the most unassuming pieces of hardware on the market that we happened upon this month was certainly Intel's first Medfield-toting Android: the Lava XOLO. This smartphone was announced back a the tail end of April of this year and represents Intel's first production Android smartphone available on the mobile market, toting its own Intel Medfield 1.6 GHz single-core Atom Z2460 processor and a 4.03-inch 1024 x 600 pixel resolution display – is this your next undercover powerhouse device?
You're looking at a smartphone right here still running Android 2.3 Gingerbread in 2012, which does not give us a whole lot of confidence about its future, even though it does also have 1GB of RAM inside and a lovely 8-megapixel camera on the back. You get a microSD card slot for 32GB of memory expansion if you wish, 16Gb of internal storage, and a 1.3-megapixel camera on the front. Have a peek at this device in quick action courtesy of SlashGear and our sister site Android Community.
This smartphone's single-core 1.6Ghz processor does have some explosive potential (or Medfield does once it reaches dual-core, of course), but here isn't truly living up to what we'd expect out of a competitor for such titans as the HTC One series of the Samsung Galaxy S III. Instead what we've got is an extremely safe design with not a whole lot of pazazz other than the microHDMI port along the side and two speakers on either side of the base.
Above you'll see Quadrant Standard being run on this smartphone as well. No records being broken here! Expect more out of alternate manufacturers, folks, as this smartphone isn't going to break any molds any time soon. Have a peek!