Intel Ivy Bridge CPUs now available to order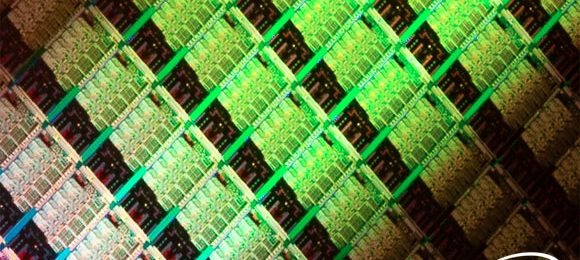 We may receive a commission on purchases made from links.
The verdict is in on Intel's new Ivy Bridge CPUs, and once again the chip manufacturer has offered up a boost in performance while reducing power and heat. If you've been waiting impatiently for retailers to start offering the new line of processors, then wait no longer: they're now available to order from prominent internet retailers like Newegg and Amazon.
The Intel Core i7-3700K has proven so popular that it's already sold out on Newegg, but still seems to be in stock at other retailers. The top of the line chip currently commands a $349.99 price tag, although Microcenter seem to be applying discounts to the Ivy Bridge chips already. They're offering the i7-3700K available for $289.99.
In fact, all of the Ivy Bridge range has been discounted by Microcenter. If you're a bit more modest in your processor requirements, the i5-3450 will set you back $199.99 on Newegg and $204.99 on Amazon, but only $159.99 at Microcenter. You'll only be able to pick up one item as part of the deal, and although the website shows the reduced prices, the system won't let you checkout, so it seems to be an in-store deal only.
The new Ivy Bridge range of processors are built using 3D transistors for increased performance and reduced power consumption. Intel has also upgraded the integrated GPU, with the HD 4000 offering up increased frame rates over the HD 3000. Quick Sync also sees an upgrade to 2.0 for even faster video decoding/encoding, and Ivy Bridge motherboards feature native USB 3.0 support.
[via The Verge]