Instagram Saw Busiest Day Ever On Thanksgiving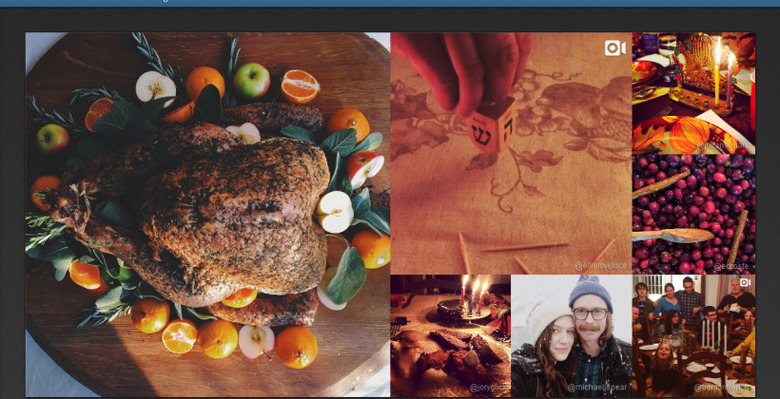 Instagram has indicated that this year's Thanksgiving Day was its busiest day ever. More photos and videos were shared on its network on that day than on any other day in its history. However, the company did not release exact figures, possibly indicating its growth may not be as marked as in previous years.
In a blog post published yesterday, Instagram said its massive traffic was due to a coincidence of holidays. Thanksgiving Day and the first day of Hanukkah coincided this year "for the first time since 1888, a confluence that won't occur again for tens of thousands of years," the post said.
Last year's Thanksgiving Day was also Instagram's busiest day ever at that point as well, it turns out. The Next Web reports that the photo- and video-sharing service's traffic "more than doubled from the day before" in 2012. That's a big boost, but the company didn't indicate a boost of that magnitude this year.
This year there is more competition. Snapchat and Vine, for example, have somewhat eaten into Instagram's userbase. There is certainly some overlap in which users are active on more than one of these services. But one can only spend so much time sharing one's "menurkey" pics.
SOURCE: The Next Web