iLuv Outs WorkStation iPad 2 Accessories Including PC-Style Dock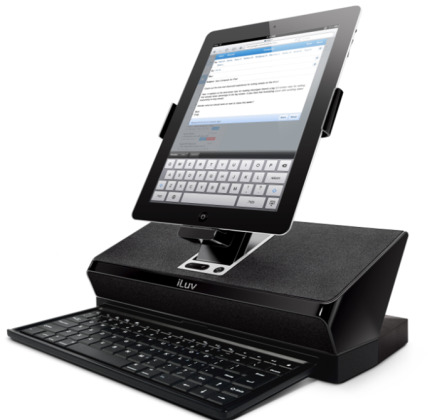 iLuv has outed a bevy of new iPad 2 accessories as part of the company's WorkStation Series, including a PC-style desktop dock and various wireless keyboards. Of the range, it's the iLuv iMM737 "The WorkStation" and iLiuv iMM517 WorkStation Pro that stand out the most, the former having a posable mount for the Apple tablet and a wired keyboard with iOS-specific shortcut keys, while the latter has a Bluetooth keyboard and speaker-dock functionality.
There's also the iLuv iCK826/iSK912 Professional WorkStation Portfolio case, with a detachable Bluetooth keyboard that can slot into a clamshell iPad carry-case. As well as an iPad version, iLuv will also offer one for the Samsung Galaxy Tab 10.1, with each keyboard having OS-specific shortcut keys.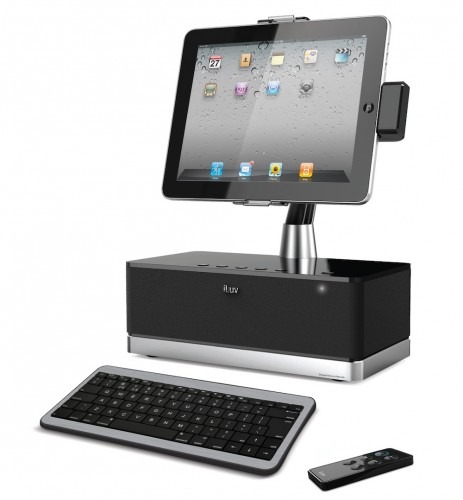 Finally, there's the iLuv iBTKB20 WorkStation Bluetooth Keyboard, which as the name suggests hooks up to your iPad 2 wirelessly and allows for easier text entry. Laptop-style keys keep things low-profile. Pricing for the range will span from $49.99 to $179.99, with the majority of products expected to go on sale next month; the iLuv iMM737 WorkStation Dock will follow on in November.