iHome iH41 Alarm Clock Rotates Like iPod Display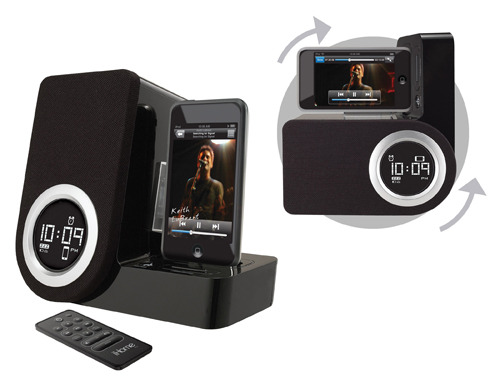 We've all seen the iPod dock/alarm clock combo before. That's old news. But have you seen an iPod dock/alarm that rotates to accommodate the screen of your iPod Touch? Yeah, I don't think I have, either.
But that's precisely what the iHome iH41 does. Its L-shaped design allows the dock to rotate to accommodate both vertical and horizontal viewing modes on the iPod Touch. And you know what's even cooler? The digital clock orientates itself depending on how the device is rotated. Neat, huh?
The iHome iH41 will charge your iPod Touch and play your music or videos. It might look great right on your nightstand or maybe on your desk. Regardless, it features a built in speaker and a remote control. The iH41 will set you back $80.
[via SlipperyBrick]