iFrogz iPad 3rd Gen Summit Case Review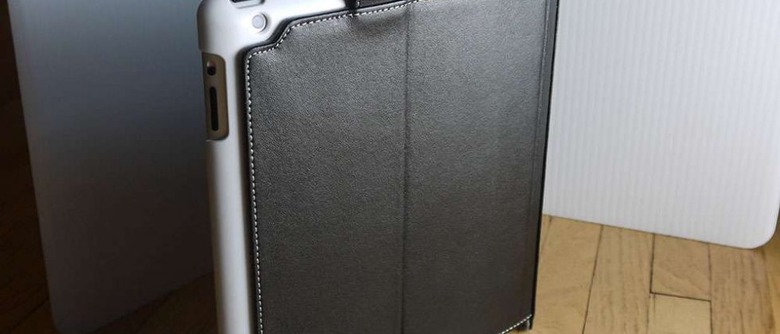 This week we've gotten our hands on an iPad case that's made to take what iFrogz did with the iPad 2 Summit Case and bump it up to a whole new generation for a whole net slate! This new case is also called the Summit, but here it's made for the iPad 3rd Generation (see our iPad 3 review here) and has spots for both a stylus and your business card. This case is not only ready to be your one and only iPad case and stand combo, it's also on sale (for an extremely limited amount of time!) Have a look at why you've just gotta grab it now!
You'll grab your iPad 3, or 3rd Gen iPad, or whatever you want to call it, and you'll grab your iFrogz Summit Case, and you'll snap them together in no time flat. It's really a no-effort situation getting this case snapped in around your iPad, and from there on in you've got total protection – or nearly total protection anyway. The entire back and sides of your iPad are completely covered with any one of five different colored plastic cases while the rest of the case is made from polyurethane with a polycreabonate core – looking a lot like leather and feelinglike it too.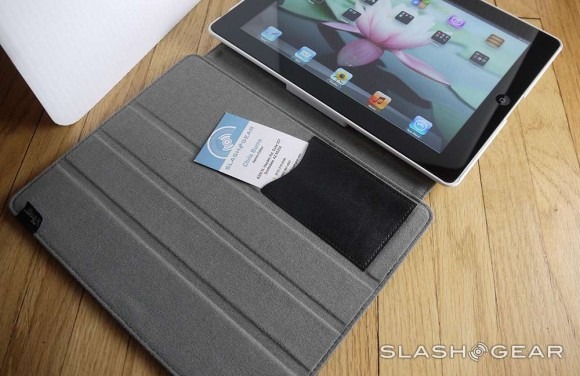 You've got full access to all of your ports and buttons around the edge of your iPad, each of them having plenty of room to access even some ugly fat headphone jacks if you've got them. You've got a loop at the top of the case to fit your normal human-sized standard stylus – working perfectly well for what it is – and a business card holder inside the case as well. Finally as sort of a bonus, it seems, iFrogz has included some magnetism in the case as well so it's a "Smart" case, starting up and putting your iPad to sleep whenever you open or close it.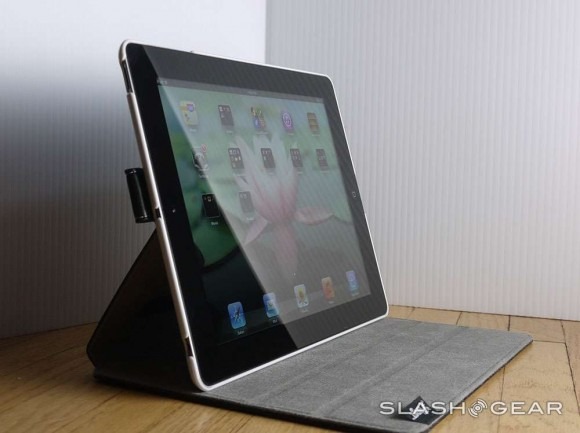 At this point you might be wondering if you should also be thinking about protecting your glass display just incase you drop the case when its wide open. The case certainly provides enough protection on its own, of course, but if you're looking for just a bit more, there's always iFrogz Screen Protection Anti-Glare screen film. You can grab a 3-pack of them for right around half the price of the Summit case. Have a peek at both the case and the protective film in this hands-on video:
Both of these iFrogz protective products are available in iFrogz online store, the Summit Case for $59.99 (or 50% off that price for a limited time only) and the iPad Screen Protection Screen Films for $29.99 (or 50% off that price for a limited time only) grab em both right now!