IFA 2011 Wrap-Up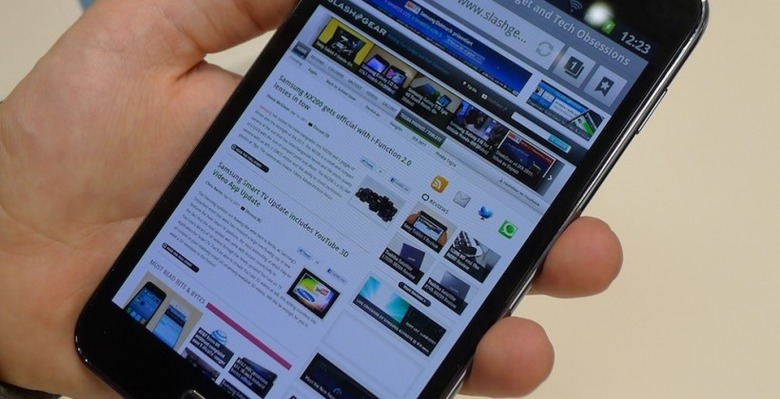 IFA 2011 has come and gone, and there's been no shortage of shiny new tech to play with. With the iPad still dominating consumer and industry mindshare, tablets unsurprisingly were a focus points for many, but there were big screens to marvel at in other segments, too. We won't see many of the new toys hit store shelves for months, but that's not going to stop us from lusting in advance. Head on past the cut for all the best devices from the show!Disclosure: IFA contributed to SlashGear's travel/accommodation costs. However, as always, there was no editorial control over what we covered, how we covered it, or which companies we met with.
Tablets
Samsung stole IFA 2010 with the original 7-inch Galaxy Tab, and the company brought along its successor to this year's show. The Samsung Galaxy Tab 7.7 answers most of our complaints about the original: the slightly larger screen uses the company's own Super AMOLED Plus technology, runs at a higher 1280 x 800 resolution, is thinner, lighter and made from metal rather than plastic.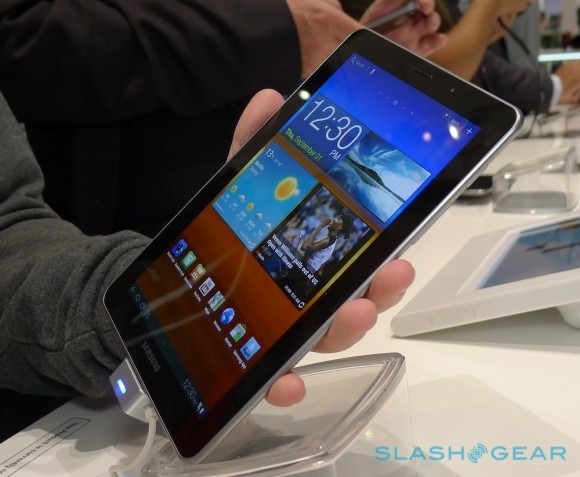 It's not the only Honeycomb slate we saw, either. ViewSonic has targeted the more affordable end of the market with the ViewPad 7x, though its ViewPad 7e – which will be under $200 when it hits stores – falls back on Gingerbread to hit that price point. IFA was also a chance for companies to release their second-gen slates, with both Toshiba (with the AT200) and Lenovo (with the IdeaPad A1) addressing criticisms that their first models were oversized and ugly. Sony put plenty of money into its Tablet P and Tablet S launch, too, though our early review of the Tablet S left us somewhat unsure that it'll be quite as successful as the company hopes.
Android and the tablets that run it continue to be overshadowed by legal concerns, however, with Samsung forced to pull the Galaxy Tab 7.7 from its IFA booth after Apple filed an injunction over patent infringement allegations. The German courts have already taken Apple's side once, over the Galaxy Tab 10.1, and while Samsung went so far as to put stickers saying that there'd be no availability in Germany on each Tab 7.7 unit, that obviously wasn't enough to stay the judge's hand.
Smartphones
The stand-out phone from IFA actually could've fallen into the tablet category, too. Samsung continued its strong showing with the Galaxy Note, a 5.3-inch 1280 x 800 Super AMOLED HD smartphone running Android 2.3 Gingerbread and offering a digital "S Pen" stylus that can be used to annotate, take handwritten notes, and more. It's not exactly a new concept – HTC tried it with the Flyer, after all – but the difference is that the inking experience works on the Galaxy Note: the virtual ink flow is smooth and precise enough to make using it as a notepad replacement realistic. Whether mainstream users will blanch at the size remains to be seen, however.
[vms 779a9e618e1f23a7b786]
Also thinking big is the HTC Titan, one of the company's two new Windows Phone 7 Mango devices and, as the name hints at, packing a sizable display: 4.7-inches in this case. It also brings a faster processor than we're used to: 1.5GHz, as opposed to the 1GHz benchmark of first-gen Windows Phones. One aspect we're particularly excited about is the camera, with HTC using a back-illuminated, f2.2 sensor that promises to answer criticisms of patchy low-light performance in previous devices. That's shared with HTC's other new Mango handset, the smaller Radar.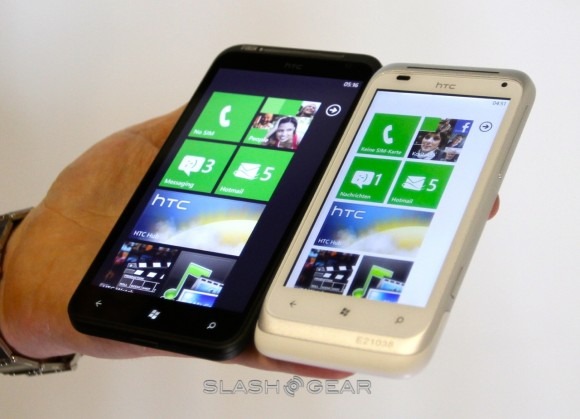 Ultrabooks
Call them a cynical rebranding of ultraportables or a semi-desperate attempt to claw away sales from the MacBook Air, but Intel's ultrabook segment got some high-profile support from big-name brands in Berlin this past week. Acer, Lenovo and Toshiba all brought models to IFA, attempting to balance Apple-rivaling style with the sort of connectivity PC users expect.
Toshiba arguably does the best on that front, managing to squeeze ethernet, HDMI and VGA into the Portege Z830, along with three USB ports (one of which is USB 3.0), audio in/out and an SD card reader. Still, the Lenovo IdeaPad U300s finds room for USB 3.0 and HDMI, and all in a particularly attractive chassis with an eye-catching routed-edge design. Lastly there's the Acer Aspire S3, which promises to best the Air on multimedia performance thanks to its Dolby Home Theater tuning.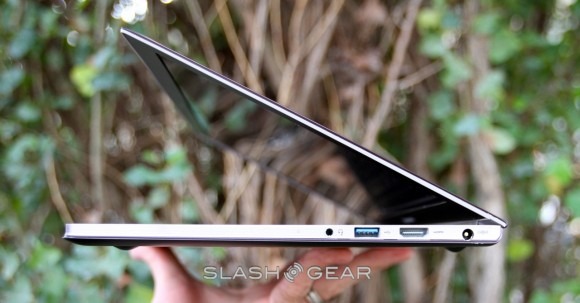 The rest…
Samsung didn't have an ultrabook, but it did have the Series 7 Chronos. While we weren't entirely convinced by the Apple-esque styling, the company's advanced LCD technology – which means you get roughly an inch extra of screen compared to what would normally fit into each chassis – complete with anti-reflective finish and super-strength brightness lent no small degree of appeal.
Toshiba's utterly vast 55-inch HDTV, the ZL2, was hard to avoid, offering as it did glasses-free 3D using a face-tracking system similar to that we've seen on recent Toshiba notebooks. Unfortunately the company still isn't committing to a release date.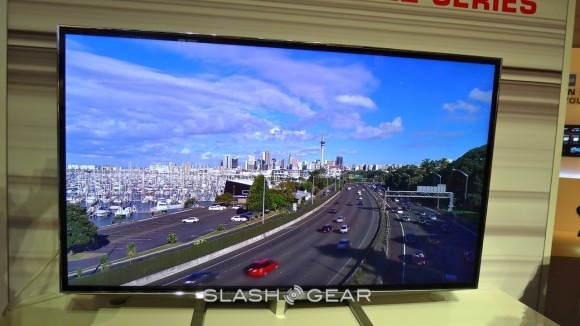 Finally, there were the more unusual products and prototypes. The Fraunhofer Institute brought along its flickering-LED based Visible Light Communication networking system, bypassing WiFi and ethernet, in what could make for flight- and hospital-safe high-speed connectivity. Then there was E Ink's Triton color epaper display, as well as confirmation that LG, Sony, Samsung and HP are all beavering away on flexible ereader panels.
What we didn't see...
Big screen TVs were certainly in evidence at IFA, but we're still yet to see a meaningful, joined-up Smart TV experience. Apple's continued treatment of the Apple TV as more of a hobby than a focus has left the door open for other firms to take the lead, but beyond some basic DLNA streaming there's still little in the way of linked thinking about how a home with multiple screens of a broad range of sizes will play best together.
Wrap-Up
Just as it did with CES 2011, Apple managed to cast a significant shadow over IFA 2011 despite not even being in attendance. The injunction against Samsung's Galaxy Tab 7.7 was the Cupertino company's most obvious impact, but the specters of the iPhone 5 and iPad 3 waiting in the wings were the unmentioned black cloud on many vendors' horizons.
Perhaps as a result – or perhaps because the tech market as a whole is saturated with more segments and sub-segments than it can stomach – many of the announcements felt evolutionary rather than revolutionary. That's not to say that the Galaxy Note, Portege Z830 and HTC Titan aren't interesting devices, but they're refinements on a theme more than anything else. On the flip side, though, refinement is what's needed if each company wants to compete, and that adds up to not only more consumer choice overall but a generally stronger selection to choose from.
You can read all our show coverage by using the IFA 2011 tag, and don't forget to let us know what your favorite product(s) are in the comments!