IFA 2007 - Samsung shrink the laser printer with piano-black pair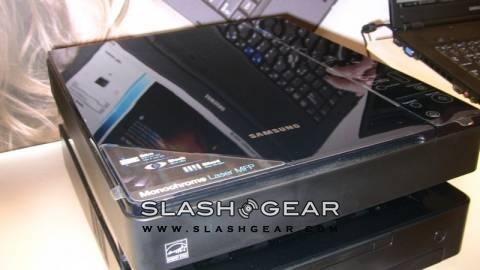 We may receive a commission on purchases made from links.
If you're going to give up desk-space to a printer then it may as well earn its keep by being bloody gorgeous. I'd wager that's the design brief given to Samsung's computer peripherals team; how else could you explain the glossy, piano lacquer pair of laser printers, the monochrome ML-1630 and the multifunction SCX-4500.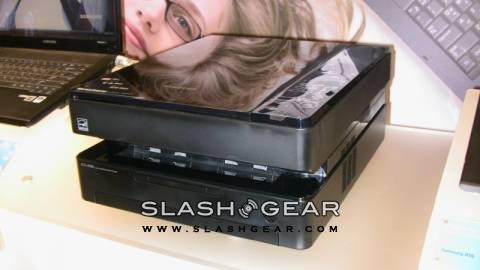 It's not all good looks, however; despite being the world's most compact printer of its type (only 11cm thick, in fact), the ML-1630 can still manage up to 16 sides of A4 a minute at up to 1,200 x 600 dpi. Meanwhile, the SCX-4500 can not only print at that speed but copy, at resolutions up to 600 x 600 dpi, while scans are completed at up to 600 x 2,400 dpi (or 4,800 x 4,800 dpi interpolated). Connection is via USB 2.0.
Both have touch-sensitive buttons and reworked menus, and will be available imminently priced at €199 ($272) for the ML-1630 and €299 ($408) for the SCX-4500.