IFA 2007 - Hitachi Unveil World's First BluRay Camcorders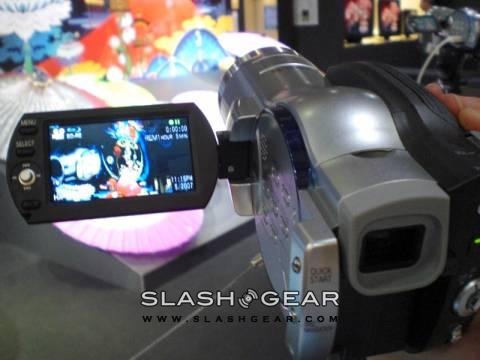 Hitachi are throwing their hat firmly into the BluRay ring with the release of two HD camcorders – the BD70E and BD7HE –  that can record direct to the discs, allowing for instant playback in any compatible player.  Using 5.3-megapixel CMOS sensors, they record full 1920 x 1080 high-definition to 8cm discs; or, in the case of the BD7HE, optionally to the internal 30GB hard-drive before burning to disc.  Both camcorders – which Hitachi are calling the world's first to use the BluRay format – have HDMI outputs should you not have a BluRay player to hand.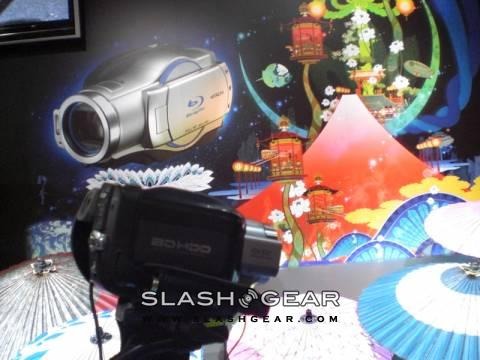 Each disc can store up to 7.5GB – although that works out to only an hour of highest-quality footage – and there's a choice of resolution settings that can eke up to two hours from a single disc.  The BD7HE can be used to edit footage stored on the hard-drive without needing to hook up to a computer, and then burn it to one or more BluRay discs; alternatively you can connect via USB 2.0.  Both camcorders are also compatible with 8cm DVD media, have 10x optical zooms and 2.7-inch widescreen LCD monitors.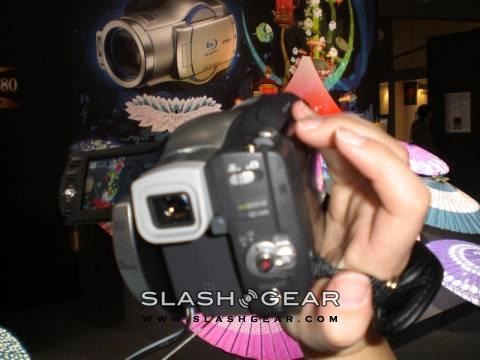 The BD7HE and BD70E will be available across Europe from October 2007.