IDC expects 'substantial slowdown' in phone shipment growth this year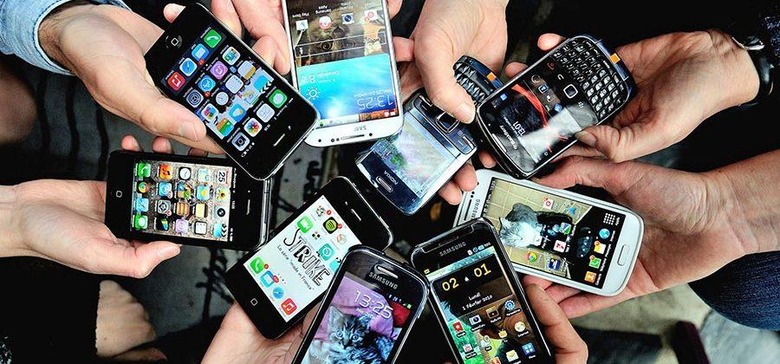 In 2014, smartphone shipments grew a massive 27.8-percent, and the next year, 2015, smartphone shipments grew by 10.5-percent. The International Data Corporation (IDC) expects that we'll see a substantial slowdown in shipments this year, with 2016 (possibly) ending up at around only 3.1-percent. According to IDC's Worldwide Quarterly Mobile Phone Tracker, this year will probably see about 1.48 billion smartphone shipments, a number that is estimated to climb to 1.84 billion by 2020.
Per IDC's research, certain markets have seen changes in smartphone buying behavior, particularly the United States, Canada, Western Europe, Japan, and China. In regions where phones sales are largely spurred by carriers, there's a big transition from two-year contracts to monthly device payments taking place. Similarly, regions described as being "retail heavy" are experiencing a big transition to online marketplaces as opposed to physical stores.
IDC anticipates that we'll see continued efforts on the part of companies and carriers to keep the smartphone life cycle at about two years despite the transition from two-year contracts. "The focus has shifted toward trying to ensure that smartphone life cycles aren't extended further," the company says. Things helping ensure relatively regular phone upgrades including early trade-in programs and lower-cost unlocked handsets.
If the report is correct, 2016 will be kinder to Android phone makers than to Apple, the latter of which is expected to see a 2-percent year-on-year drop in shipments. The company may have luck reversing its fortunes next year, though, if it increases its presence in emerging markets like India while continuing its early trade-in program and cheaper offerings like the iPhone SE.
Android smartphone shipments, meanwhile, are expected to grow 6.2-percent this year, reaching 1.24 billion shipments and rising steadily thereafter to about 1.57 billion by 2020.
The future is looking good for large-screen phones — so-called 'phablets' — this year and onward. Growth among phones with screens 5.5-inches and larger are anticipated to reach double-digital figures up through 2019, at which point it may slow down and level off at about 9.2-percent growth in 2020. IDC says consumers shouldn't expect to see 'phablet' prices drop during this timespan, however.