i-mate get their Vegas glitz on for new smartphones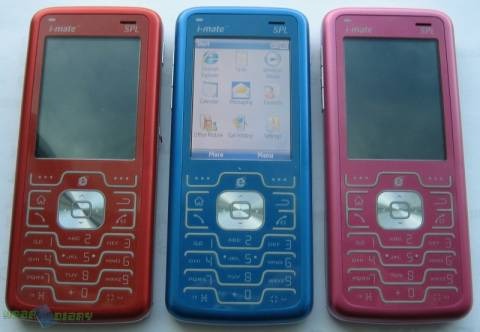 And so, smarting from the craptastic design efforts of ASUS, we turn our beady 3GSM-eye to i-mate.  Now I'll confess early on that I'm in two minds about i-mate's showing this year – their main design theme seems to be "gaudy", including one phone they're calling 'Ultimate' but I'll forever think of as the i-mate JayLenoChinphone, but there's a thread of sober sexiness in the shape of the JAQ 4.  Keep reading for photos, then make up your own mind...
The new colourful SPL range, above, smacks a little of Motorola-style brand-broadening desperation.  Full specs are here (let's just say they've not changed much other than the colour), but highlights remain the 12mm profile, 2-megapixel camera and quad-band GSM.
Check out the rest of them after the cut...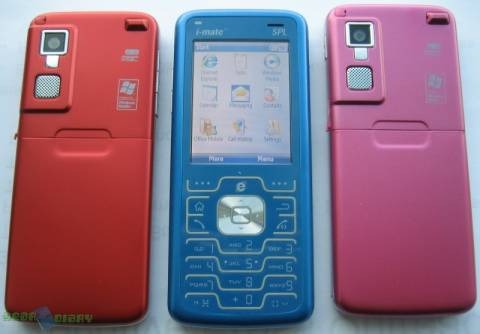 Next up is the so-called Ultimate (or, as I said above, the i-mate JayLenoChinphone), a monstrous slab of gold-coloured vulgarity.  Seriously, the specs could be fantastic but why why why?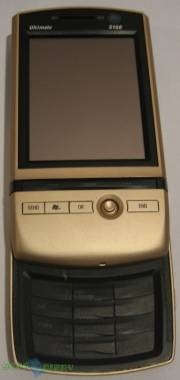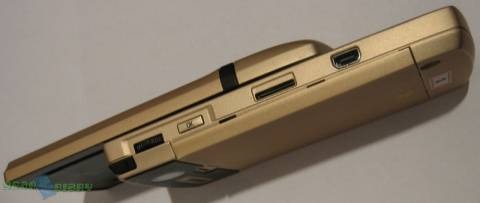 Finally, the one phone out of the bunch that I might consider giving pocket room to, the JAQ 4.  Full specs can be found here, with highlights being WM6, quad-band GSM with EDGE, WiFi in b and g flavours, A2DP stereo Bluetooth, a full QWERTY keyboard and 2-megapixel camera with autofocus.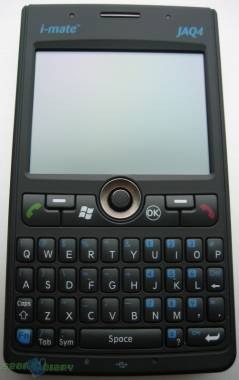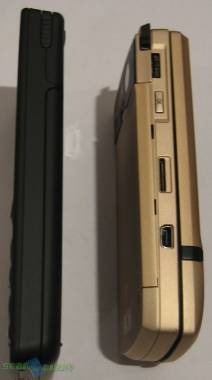 The photo above is not in fact a gold-lamé wearing whale creeping up on the JAQ 4, but actually a size-comparison between it and the Ultimate.  I'm shuddering as I type.
i-mate's Latest Phones [Gear Diary]